CLASS 99

The blog for design law, in Europe and worldwide. This weblog is written by a team of design experts and fans. To contribute, or join us, or for any other reason, email class99@marques.org.
Who we all are...
WEDNESDAY, 22 MAY 2013
WIPO Hague seminar: time running out to book ...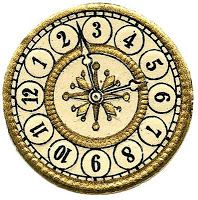 Time's running out ...
If there has ever been a more unappealing and unappetising manner of presenting information concerning forthcoming events than that employed by the World Intellectual Property Organization (WIPO), this blogger has yet to find it. Nonetheless, many an interesting and attractive event has been garbed in the dull wrapping of formality and WIPO's Seminar on the Hague System for the International Registration of Industrial Designs (for that is its title) takes place on Friday 31 May in Geneva and there are just three short days left for registration.
Details of the programme and registration may be obtained by clicking
here
. Posted by: Blog Administrator @ 10.23
Tags:
hague agreement
,
WIPO seminar
,
Perm-A-Link:
https://www.marques.org/blogs/class99?XID=BHA449
MARQUES does not guarantee the accuracy of the information in this blog. The views are those of the individual contributors and do not necessarily reflect those of MARQUES. Seek professional advice before action on any information included here.
The Class 99 Archive