CLASS 99

The blog for design law, in Europe and worldwide. This weblog is written by a team of design experts and fans. To contribute, or join us, or for any other reason, email class99@marques.org.
Who we all are...
THURSDAY, 4 OCTOBER 2012
Drawing a blank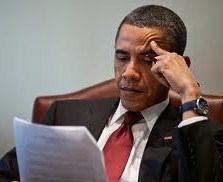 All the most important people
read Alicante News ...
The
September issue
of
Alicante News
, the increasingly interesting and enjoyable monthly bulletin from the Office for Harmonisation in the Internal Marked (OHIM), has drawn a regrettable blank. The usual heading, "Registered Community Design", is there on the template -- but there is no news under that heading, no inviting hyperlink to tempt us to click through to the untold delights of what is arguably the world's most complex design protection system.
Since OHIM has been so helpful to us in times gone by, it is now incumbent on us to return the favour. If any reader of Class 99 has some choice morsel of Registered Community Design news to share with Alicante News, can he or she please do so, in order not to disappoint readers' expectations. Posted by: Blog Administrator @ 16.38
Tags:
Alicante News
,
Perm-A-Link:
https://www.marques.org/blogs/class99?XID=BHA379
MARQUES does not guarantee the accuracy of the information in this blog. The views are those of the individual contributors and do not necessarily reflect those of MARQUES. Seek professional advice before action on any information included here.
The Class 99 Archive