CLASS 99

The blog for design law, in Europe and worldwide. This weblog is written by a team of design experts and fans. To contribute, or join us, or for any other reason, email class99@marques.org.
Who we all are...
FRIDAY, 28 SEPTEMBER 2012
Innovative Design Protection Act: further progress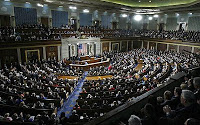 Thanks to Perry J. Saidman (Principal, SAIDMAN DesignLaw Group), the Class 99 blog can tell you some exciting news from the United States: the Senate Judiciary Committee has now approved
S. 3523
, the Innovative Design Protection Act of 2012, which would extend copyright-like protection to fashion designs. Four Senators recorded "no" votes: Lee, Kyl, Cornyn and Coburn.
The companion bill in the U.S. House of Representatives is
H.R. 2511
. IPO committees are said to be studying the bills. Posted by: Blog Administrator @ 15.01
Tags:
design law reform
,
United States
,
Perm-A-Link:
https://www.marques.org/blogs/class99?XID=BHA364
MARQUES does not guarantee the accuracy of the information in this blog. The views are those of the individual contributors and do not necessarily reflect those of MARQUES. Seek professional advice before action on any information included here.
The Class 99 Archive