CLASS 99

The blog for design law, in Europe and worldwide. This weblog is written by a team of design experts and fans. To contribute, or join us, or for any other reason, email class99@marques.org.
Who we all are...
TUESDAY, 1 NOVEMBER 2011
Functional designs - the Invalidity Division draw the line, but will it hold?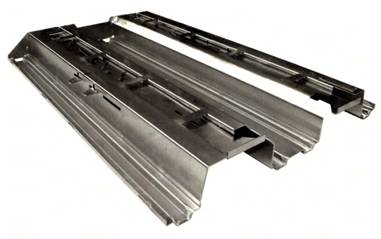 Alicante News carries an
English-language report
of decision
ICD 8225
(in German), in which OHIM's Invalidity Division re-drew the line on functional designs. The decision concerned
RCD 001213904-0001
, registered for "pallets" as shown on the left.
The
Alicante News summary
indicates that the Division have re-cast the question as one of design freedom. In my view, that is the correct approach. It is consistent with the previous "multiplicity of forms" test (adopted in the opinion of Advocate General Ruiz-Jarabo in Philips v Remington (
Case C-299/99
) and followed in UK cases such as
Landor & Hawa v Azure
) as where a product can only be made in one shape, clearly no design freedom can exist, but seems likely to enable a more flexible approach which may deal with some of the criticisms of the multiplicity of forms" test without opening the door to the kind of subjective aesthetic judgement which can so easily result in refusal of protection to deserving and novel designs. Can any German-speaking readers comment further on the decision? Posted by: David Musker @ 12.42
Tags:
functionality
,
Invalidity
,
OHIM
,
technical function
,
Perm-A-Link:
https://www.marques.org/blogs/class99?XID=BHA302
MARQUES does not guarantee the accuracy of the information in this blog. The views are those of the individual contributors and do not necessarily reflect those of MARQUES. Seek professional advice before action on any information included here.
The Class 99 Archive