CLASS 99

The blog for design law, in Europe and worldwide. This weblog is written by a team of design experts and fans. To contribute, or join us, or for any other reason, email class99@marques.org.
Who we all are...
TUESDAY, 6 SEPTEMBER 2011
Class 99 poll avalanche rocks IPO (almost)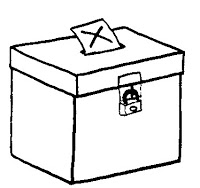 The result of Class 99's little poll (click
here
for background) will have come as a shock to very few people. The question which was posed to readers of this weblog was "Should the UK facilitate online filing of registered design applications? Responses were as follows:
Of course it should! This is 2011, after all: 33 votes
There are so few applications, it doesn't really matter: 1 vote
Definitely not, I spend enough time online already: 0 votes
A more significant result was the receipt of this response from an unnamed correspondent within the UK's Intellectual Property Office:
"The IPO is committed to providing the best e-services to users. Whilst the recent focus has been on trade marks, work is underway to consider the options for updating and improving the systems that support UK design registration, including the introduction of an e-filing service. Views on the shape of the system will form part of a wider consultation on the registration and protection of designs to be launched later this year".
While this doesn't quite constitute the firm and irrevocable promise to introduce e-filing for designs in the UK the day after tomorrow, it does at least constitute a welcome step in the right direction. Posted by: Blog Administrator @ 23.21
Tags:
e-filing
,
Perm-A-Link:
https://www.marques.org/blogs/class99?XID=BHA279
MARQUES does not guarantee the accuracy of the information in this blog. The views are those of the individual contributors and do not necessarily reflect those of MARQUES. Seek professional advice before action on any information included here.
The Class 99 Archive