CLASS 99

The blog for design law, in Europe and worldwide. This weblog is written by a team of design experts and fans. To contribute, or join us, or for any other reason, email class99@marques.org.
Who we all are...
TUESDAY, 18 OCTOBER 2022
WIPO webinar on IP and Women Entrepreneurs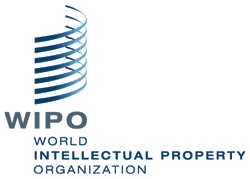 Class 99 readers may be interested in a webinar hosted by WIPO on Thursday 27 October at 15.00 (Geneva time).
The title is IP and Women Entrepreneurs and the goal is to empower, support, mentor and build capacities for women around IP while highlighting the increasing contribution of woman innovators.
The webinar will be in English with interpretation into French and Spanish. It will be followed by a series of support activities offered to registered participants.
The speakers comprise a mix of WIPO officials and distinguished women entrepreneurs from companies such as Sumee Ltd, Minicool TrendBook, Eco Wave Power Ltd and SISVEL Group.
WIPO says the event will cover topics including:
Why IP is important to women entrepreneurs and how it is beneficial for their creations and innovations
Supporting female performers on the screen: experiences and challenges
Initiatives for SMEs: scale-up your IP with the IP Diagnostics tool
Protecting your trade marks, industrial designs and geographical indications internationally with the Hague, Madrid and Lisbon systems
Protecting your inventions internationally with the Patent Cooperation Treaty
Resolving IP and technology disputes through WIPO Mediation and Arbitration
Registration is free of charge. You can find out more about the programme on WIPO's website here and register to take part here.
Posted by: Blog Administrator @ 16.29
Tags:
WIPO
,
women entrepreneurs
,
webinar
,
Perm-A-Link:
https://www.marques.org/blogs/class99?XID=BHA961
MARQUES does not guarantee the accuracy of the information in this blog. The views are those of the individual contributors and do not necessarily reflect those of MARQUES. Seek professional advice before action on any information included here.
The Class 99 Archive