CLASS 99

The blog for design law, in Europe and worldwide. This weblog is written by a team of design experts and fans. To contribute, or join us, or for any other reason, email class99@marques.org.
Who we all are...
FRIDAY, 7 OCTOBER 2022
Alicante News focuses on designs!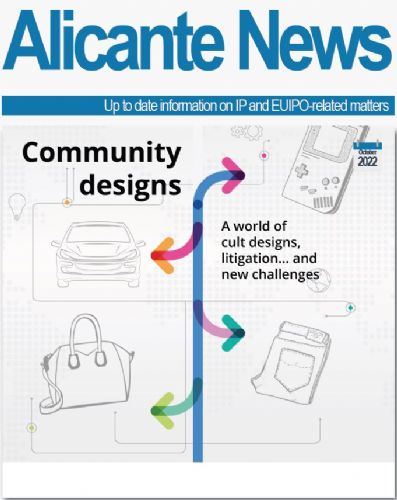 The latest issue of EUIPO's Alicante News newsletter concentrates on news and information regarding registered Community designs.
The issue includes an article by Professor Eleonora Rosati on famous protected designs, the case law that shaped the system and the challenges ahead for design law. The article looks at designs including the Lady Dior handbag, Bratz dolls and Apple's Game Center icon.
There is also a practice tip for design applications intended to be used in the metaverse and the latest webinars on topics such as how to use DesignClass.
Alicante News is published monthly by EUIPO and the October issue can be accessed for free here (PDF download).
Posted by: Blog Administrator @ 11.44
Tags:
Alicante News
,
EUIPO
,
RCD
,
Perm-A-Link:
https://www.marques.org/blogs/class99?XID=BHA960
MARQUES does not guarantee the accuracy of the information in this blog. The views are those of the individual contributors and do not necessarily reflect those of MARQUES. Seek professional advice before action on any information included here.
The Class 99 Archive