CLASS 99

The blog for design law, in Europe and worldwide. This weblog is written by a team of design experts and fans. To contribute, or join us, or for any other reason, email class99@marques.org.
Who we all are...
WEDNESDAY, 12 JANUARY 2022
EUIPO and European Commission launch new SME scheme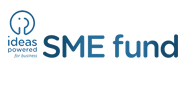 SMEs can now make applications to the new EU SME Fund. The fund will make grants of up to €47 million over three years (2022-24) to help SMEs benefit from their trade mark, design and patent rights.
The 2022 application period is open from today until 16 December 2022.
Each SME that applies can save up to €2,250 in trade mark, design and patent application fees as well as IP pre-diagnostic services, which can help companies identify their intellectual property assets.
SMEs can obtain up to €1,500 towards trade mark and design application fees (up to 75% reimbursement for national, regional or EU applications and up to 50% outside the EU) as well as up to 90% reimbursement for IP Scan pre-diagnostic services. For the first time, the fund also offers reimbursement of up to €750 (50%) of patent fees at national level.
The scheme is run through the Ideas Powered for business initiative. It is carried out with national and regional offices in the EU.
In 2021, almost 13,000 SMEs benefited from the fund.
The SME Fund offers financial support to SMEs established in the European Union. The application can be filed by an owner, an employee or an authorised representative of an SME acting on its behalf. Grants are transferred directly to the companies. Funds are available on a first come, first served basis.
EUIPO Executive Director Christian Archambeau said: "SMEs represent 99% of all businesses in the EU, create prosperity and opportunities within local communities and are a source of innovation and creativity. The COVID-19 pandemic has hit SMEs significantly and has shown, more than ever, that we must support them towards recovery. Through this new and expanded phase of the SME Fund, available to all small businesses in Europe, we are committed to helping them secure and reap the benefits of their intellectual property assets."
Find out more about the fund on the dedicated page on EUIPO's website.
Posted by: Blog Administrator @ 15.34
Tags:
SME
,
Ideas Powered for business
,
EUIPO
,
Perm-A-Link:
https://www.marques.org/blogs/class99?XID=BHA936
MARQUES does not guarantee the accuracy of the information in this blog. The views are those of the individual contributors and do not necessarily reflect those of MARQUES. Seek professional advice before action on any information included here.
The Class 99 Archive