CLASS 99

The blog for design law, in Europe and worldwide. This weblog is written by a team of design experts and fans. To contribute, or join us, or for any other reason, email class99@marques.org.
Who we all are...
WEDNESDAY, 5 MAY 2021
WIPO Hague System webinars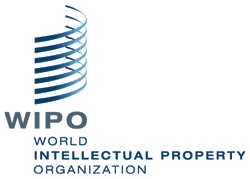 WIPO is hosting two webinars on the Hague System in May and June.
The first is on Navigating the Hague System website and is on Wednesday 19 May from 15:00 to 16:00 CET. According to WIPO: "Whether you are new to the Hague System or already somewhat familiar with our procedures and processes, this webinar will provide you with a roadmap to all the online resources – general, legal and procedural – that are available to help you fully understand and benefit from the Hague System."
The second webinar is on Sharpening your Search Skills and Leveraging Hague System Online Data on Wednesday 9 June from 09:00 to 10:00 CET. WIPO states: "Perhaps you would like to find out what your competitors are doing. Or maybe you would like to dive deeper into Hague System statistics? Join us in this webinar and learn how to get the most out of our online tools for tracking international designs."
Both webinars are in English and will feature live presentations from WIPO's Hague experts. They also include pre- and post-webinar teaser quizzes.
You can find out more about the webinars and register on WIPO's website here. On the same page, you can sign up to be alerted when further webinars are announced.
Posted by: Blog Administrator @ 08.36
Tags:
WIPO
,
Hague
,
webinar
,
Perm-A-Link:
https://www.marques.org/blogs/class99?XID=BHA921
MARQUES does not guarantee the accuracy of the information in this blog. The views are those of the individual contributors and do not necessarily reflect those of MARQUES. Seek professional advice before action on any information included here.
The Class 99 Archive