CLASS 99

The blog for design law, in Europe and worldwide. This weblog is written by a team of design experts and fans. To contribute, or join us, or for any other reason, email class99@marques.org.
Who we all are...
SUNDAY, 24 FEBRUARY 2019
Australia's designs repair defence under the spotlight
Tyrone Berger reports on the judgment in GM Global Technology Operations LLC v SSS Auto Parts Pty Ltd [2019] FCA 97, Federal Court of Australia, 11 February 2019
Australia's Federal Court has ruled that spare parts can be acquired for both repair and enhancement, and the repair defence should be available in such cases. This is the first judgement examining the repair defence in the Designs Act 2003 (Cth).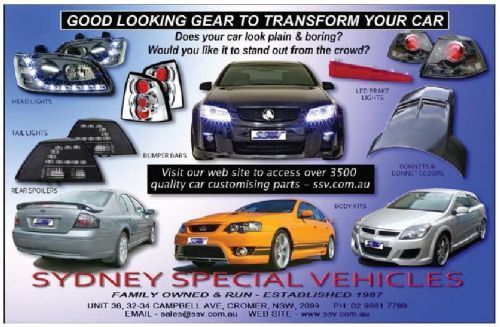 Car owners purchase cheaper Holden cars and upgrade them with parts designed for more expensive models, such as the Holden Special Vehicle (HSV). GM Global Technology became aware in 2013 that the defendant SSS Auto Parts was importing replica parts for HSVs and commenced proceedings alleging that the parts infringed its designs registered under the Designs Act 2003 (Cth).
In response, SSS Auto Parts sought to rely on the repair defence in Section 72. When a defendant raises the repair defence under Section 72, the onus is on the registered owner to prove that the alleged infringer "knew or ought reasonably to have known" that use of the impugned parts was not for the purpose of repair.
SSS Auto Parts claims that the use of each of the impugned parts is for the purpose of repair so as to restore its overall appearance of the product in accordance with Section 72(1)(c). In evidence was the defendant's claim that its business model was always to supply spare parts for repairs. The company relied on the implementation of 'repair only policies' and an executed sales directive.
Burley J stated that "it is difficult to imagine a more explicit indication of the purpose". His Honour held that GM Global Technology had not discharged its burden of establishing that the importing, keeping for sale or offering for sale of replica parts was not for the repair purpose.
This case proves the difficulties for registered owners to establish that a relevant party knew or ought reasonably to have known that use of the impugned part was not for the repair purpose.
Tyrone Berger is a PhD candidate, Faculty of Law, Monash University, Melbourne
Posted by: Blog Administrator @ 17.30
Tags:
repair
,
Designs Act 2003
,
Holden
,
Perm-A-Link:
https://www.marques.org/blogs/class99?XID=BHA868
MARQUES does not guarantee the accuracy of the information in this blog. The views are those of the individual contributors and do not necessarily reflect those of MARQUES. Seek professional advice before action on any information included here.
The Class 99 Archive