CLASS 99

The blog for design law, in Europe and worldwide. This weblog is written by a team of design experts and fans. To contribute, or join us, or for any other reason, email class99@marques.org.
Who we all are...
MONDAY, 11 FEBRUARY 2019
Consultation on EU design legislation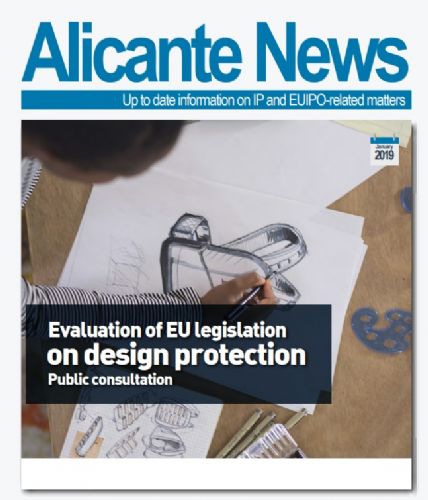 The latest issue of EUIPO's Alicante News newsletter includes information on the public consultation on the evaluation of EU legislation on design protection.
The stakeholder consultation has been launched by the European Commission. Alicante News states:
The feedback gathered will support the evaluation of Directive 98/71/EC of the European Parliament and of the Council of 13 October 1998 on the legal protection of designs ('Design Directive') and of Council Regulation (EC) No 6/2002 of 12 December 2001 on the Community designs ('Community Design Regulation') with a view to establishing the degree to which that legislation works as intended and can still be considered fit for purpose.
The consultation builds on and follows previous research, analysis and targeted surveys conducted as part of two studies, one carried out in 2015 and the other carried out in 2016, on the economic and legal review of the design protection systems in the EU, at national and at Union level.
The consultation activities will help the European Commission to draw conclusions on the need for improvement, modernisation and further harmonisation of the current legal acts. The results of the consultation may feed into an impact assessment study for a possible legislative review of the existing legislation
The consultation can be accessed here.
More details about the consultation from the MARQUES Designs Team will be posted on the Class 99 blog soon.
The January issue of Alicante News also includes:
Statistical highlights from December 2018
Updates on the EUIPN, including new members of TMview and DesignView
Case law from the CJEU, General Court and Boards of Appeal
Information on the IP Mediation Conference being held on 30 and 31 May
Posted by: Blog Administrator @ 09.38
Tags:
Alicante News
,
Design Directive
,
European Commission
,
EUIPO
,
Perm-A-Link:
https://www.marques.org/blogs/class99?XID=BHA867
MARQUES does not guarantee the accuracy of the information in this blog. The views are those of the individual contributors and do not necessarily reflect those of MARQUES. Seek professional advice before action on any information included here.
The Class 99 Archive