CLASS 99

The blog for design law, in Europe and worldwide. This weblog is written by a team of design experts and fans. To contribute, or join us, or for any other reason, email class99@marques.org.
Who we all are...
TUESDAY, 2 MAY 2017
You too can master Hague -- with a little help from MARQUES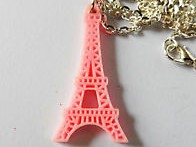 Coming up next month is a special event in which MARQUES is partnered by its friends from WIPO. With the title "Mastering THE HAGUE AGREEMENT: From Asia to the USA, through the EU", it takes place on Wednesday, 14 June 2017 and it's one of a series of local events put forward by its international backers.
According to the official blurb:
The Hague Agreement Concerning the International Registration of Industrial Design offers the possibility to obtain protection for industrial designs in over 80 countries by a single application filed with WIPO. The international application replaces the filing of multiple local applications with different national or regional offices and, thus, helps to save time and money. However, the Hague Agreement only provides for a centralized and standardized registration mechanism at an international level, not for a uniform design law. Therefore, whilst individual formal requirements are set aside, the different substantive requirements in examining jurisdictions may continue to have an impact on the registration process under the Hague System and thus need to be considered at the time of filing.
The objective of the Seminar, hosted by MARQUES in collaboration with WIPO, is to give users the opportunity to learn more about the functioning of the Hague System and how to use it in practice. Particularly, the Seminar will focus on the recent experience in respect of designations of Japan, the Republic of Korea or the United States of America to provide European users with some feedback and guidance.
The event will be conducted in the French language and the venue is kindly provided by Cabinet Plasseraud at 66 rue de la Chaussée d'Antin, 75440 Paris Cedex 09, France.
For further information or to book your place visit http://www.marques.org/conferences
Posted by: Blog Administrator @ 18.42
Tags:
Hague Agreement
,
event
,
Perm-A-Link:
https://www.marques.org/blogs/class99?XID=BHA789
MARQUES does not guarantee the accuracy of the information in this blog. The views are those of the individual contributors and do not necessarily reflect those of MARQUES. Seek professional advice before action on any information included here.
The Class 99 Archive