CLASS 99

The blog for design law, in Europe and worldwide. This weblog is written by a team of design experts and fans. To contribute, or join us, or for any other reason, email class99@marques.org.
Who we all are...
THURSDAY, 1 JANUARY 2015
DesignView: now it's Russia's turn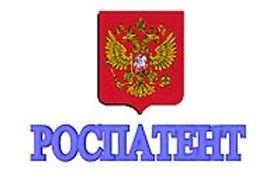 It seems that almost every day there is a further piece of news about DesignView. On Tuesday we announced that Ireland had signed up to share its design data; yesterday we added similar news regarding South Korea. Today it's the turn of the Russian Federation. Via Jelena Jankovic (PETOSEVIC) comes a note to the effect that the industrial design data of the Federal Service for Intellectual Property of Russia (Rospatent) has been integrated into DesignView's online database and search tool, bringing more than 55,000 Russian designs into the system.
Posted by: Blog Administrator @ 00.19
Tags:
Designview
,
Russia
,
Perm-A-Link:
https://www.marques.org/blogs/class99?XID=BHA614
MARQUES does not guarantee the accuracy of the information in this blog. The views are those of the individual contributors and do not necessarily reflect those of MARQUES. Seek professional advice before action on any information included here.
The Class 99 Archive