CLASS 99

The blog for design law, in Europe and worldwide. This weblog is written by a team of design experts and fans. To contribute, or join us, or for any other reason, email class99@marques.org.
Who we all are...
TUESDAY, 10 JUNE 2014
Community designs for beginners: this week's mini webinar (or is that 'minibar'?)
Our friends at the OHIM Academy are pleased to confirm the date of their next Mini webinar [Is a "mini webinar" going to be shortened to "minibar", we wonder?] – the beginner's module on Community Designs. This takes place on Wednesday, 11 June 2014, from 10:30 – 11:30, Central European Time, as previously announced in the Academy training schedule for 2014.
This mini webinar follows hot on the heels of last month's OHIM Academy's successful beginners' module on Community trade marks. Says the Academy:
"We will continue with this format of short webinars aimed at our younger colleagues, in particular newcomers to National IP Offices, User Associations and OHIM, and those who work in non-IP departments and need to gain some basic knowledge on Community designs".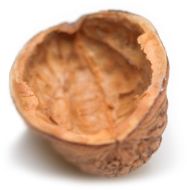 The main feature of this webinar is that it complements an earlier e-learning module -- the Academy's recently-launched "Community Design in a Nutshell". The webinar itself will be divided into two parts: (i) an overview of the Community design registration process, and (ii) a discussion forum relating to the information provided in the e-learning module and supported by examples of interesting cases.
The course will be run by two OHIM experts, Dimitrios Andrianopoulos and Martin Schlötelburg.
The OHIM Academy adds the following guidance:
· The webinar will be broadcast live through http://directo.avanzo.com/oami_20140611/
· There is no need to register for the webinar. Please feel free to share the link broadly among your members. The number of participants is not limited.
· Participants are asked to complete the online course "CD in a nutshell". This course is free of charge and available 24/7 at the OALP at http://oami.europa.eu/knowledge/course/view.php?id=1757
· In order to enroll in the course, you'll need an account in the OHIM Website. For those who do not have one, just follow the instructions at https://oami.europa.eu/ohimportal/en/how-can-i-create-a-new-user-area-account
· Finally, we would like participants to send us their advance questions for the webinar's Q&A part by 9 June 2014 (that's TODAY!). If they miss this deadline, they can still submit further questions during the live webinar.
The necessary requirements needed to take part in the webcast are, as usual:
· A computer or IPAD or IPHONE
· An internet connection with a minimum of 300 Kbps (the optimal bandwidth is 500kbps).
· An internet browser (Explorer, Mozilla, Chrome, etc.).
· Headphones.
If you have any questions, please do not hesitate to contact us at the OHIM Academy mailbox: academy@oami.europa.eu writing in the subject Webinar 11/06/2014.
Posted by: Blog Administrator @ 09.54
Tags:
webinar
,
Perm-A-Link:
https://www.marques.org/blogs/class99?XID=BHA551
MARQUES does not guarantee the accuracy of the information in this blog. The views are those of the individual contributors and do not necessarily reflect those of MARQUES. Seek professional advice before action on any information included here.
The Class 99 Archive