CLASS 99

The blog for design law, in Europe and worldwide. This weblog is written by a team of design experts and fans. To contribute, or join us, or for any other reason, email class99@marques.org.
Who we all are...
TUESDAY, 19 NOVEMBER 2013
Slovenia signs up for Designview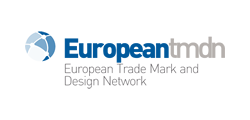 OHIM recently
reported
that Slovenia became the tenth European Union Member State to join Designview -- a free-to-use database of getting on for a million designs registered in IP offices across the European Trade Mark and Design Network.
You can access Designview by clicking here.
Posted by: Blog Administrator @ 08.29
Tags:
Slovenia
,
Designview
,
Perm-A-Link:
https://www.marques.org/blogs/class99?XID=BHA502
MARQUES does not guarantee the accuracy of the information in this blog. The views are those of the individual contributors and do not necessarily reflect those of MARQUES. Seek professional advice before action on any information included here.
The Class 99 Archive