CLASS 46

Now in its twelfth year, Class 46 is dedicated to European trade mark law and practice. This weblog is written by a team of enthusiasts who want to spread the word and share their thoughts with others.
Who we all are...
TUESDAY, 24 MARCH 2009
Spain – CTM Courts, copyright infringement and joinder of actions.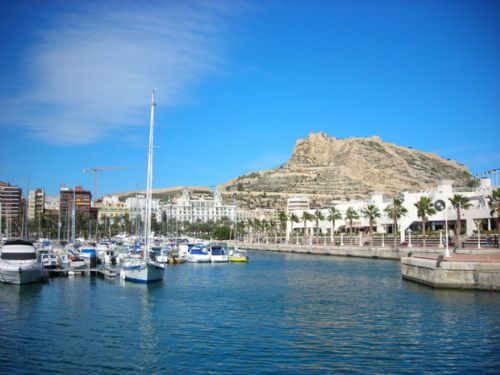 On a resolution dated March 9, 2009, the Spanish CTM Court (seated in Alicante) has tackled a complex yet interesting procedural issue: the limits to the joinder of actions in CTM cases.
After some initial and understandable hesitation, the Spanish CTM Court and Tribunals have exercised a degree of discretion in allowing the joinder of actions and have declared that, in principle, unfair competition and actions/remedies based on Spanish trade mark rights can be jointly brought together with CTM cases.
In the reported case, the claimant filed a lawsuit joining the following actions:
1. CTM infringement,
2. Trade mark infringement based oin a Spanish non-registered well-known trade mark,
3. "In rem" actions claiming title over certain Spanish trade marks (plus an ancillary trade mark cancellation action in respect of those registrations),
4. Copyright infringement over some protectable audiovisual works authored by the claimant and
5. Unfair competition.
On the basis of the previously case law rendered by the Spanish CTM Courts and Tribunals (specially the Judgment of March 3, 2006 -
Lukoil
), the Court acknowledged its exclusive jurisdiction to hear and determine actions nos. 1, 2, 3 and 5, but considered that it did not have "objective jurisdiction" to deal with the specific copyright infringement action joined by the claimant. In this case, the joined copyright infringement was referred to an issue clearly unrelated to the trade mark dispute.
The Court considered that copyright infringement actions can be validly joined with CTM cases when the CTM at stake ("main action") "
includes an element that is copyrightable in nature
" (note: Spanish trade mark law allows "double protection" over the same object: trade mark/design protection and copyright). In other words, for the joinder to be possible there must be an intrinsic link between the protection sought via trade mark and copyright law. Failing this requisite (like in this case), the claimant will have to consider filing two different claims before two different Courts (regardless the parties concerned are the same).
The ruling: the Spanish CTM Court has exclusive jurisdiction to deal with the joined actions based in CTM Law and Spanish trade mark/unfair competition law. The copyright action was not allowed to proceed further prosecution, but the claimant can still file a copyright action by starting a new and specific case before the competent Court (in this case, the Commercial Courts of Madrid).
Full Spanish text available
here
. Posted by: Ignacio Marques @ 10.32
Tags:
joinder of actions
,
Made in Spain
,
Perm-A-Link:
https://www.marques.org/blogs/class46?XID=BHA996
Reader Comments: 0
Post a Comment
MARQUES does not guarantee the accuracy of the information in this blog. The views are those of the individual contributors and do not necessarily reflect those of MARQUES. Seek professional advice before action on any information included here.
The Class 46 Archive