CLASS 46

Now in its twelfth year, Class 46 is dedicated to European trade mark law and practice. This weblog is written by a team of enthusiasts who want to spread the word and share their thoughts with others.
Who we all are...
WEDNESDAY, 25 FEBRUARY 2009
Poland: 10, 50, 102, 302 and counting...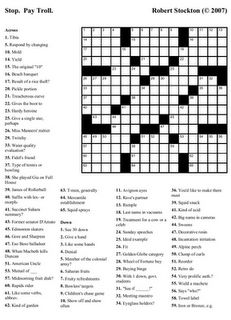 Recently the Polish Patent Office invalidated trade mark rights for signs such as 10 (R-156986, case no. Sp. 56/06 of 20 February 2009), 50 (R-156990, case no. Sp. 55/06 of 24 February 2009), 102 (R-157936, case no. 35/06 of 20 February 2009) and 302 (R-157937, case no. 70/06 of 24 February 2009) registered in class 16 for goods such as posters, albums, almanacs, stationery, writing-pads, brochures, magazines, charade periodicals, prints, forms, newspapers, calendars, calendars with pulling pages, filing cards, cards, card-notices, postcards, comics, books , puzzles, stickers, notes, dust covers, bookmarks for books, drawing sets, exercise books, notebooks. These trade marks are owned by Polish company Agencja Wydawnicza "TECHNOPOL" Spólka z o.o. from Czestochowa. It is one of the biggest Polish publishers in the field of printed publications including charades and crosswords.

The invalidation proceedings were started by Polish entrepreneur Beata Oraczewska Agencja Promocyjna Komfort-Market from Rzeszów. The proceeding were based on article 7 of the old Polish Trade Mark Act of 1985 (Ustawa z dnia 31 stycznia 1985 r. o znakach towarowych, Dziennik Ustaw z 1985 r. Nr 5, poz. 15, z pózniejszymi zmianami):

(1) The only signs that shall be eligible for registration as trade marks are those that possess sufficient distinctiveness in ordinary economic activity.
(2) A sign shall not possess sufficient distinctiveness if it simply constitutes the generic designation of the product, if it simply makes a statement as to the properties, quality, number, amount, weight, price, purpose, manufacturing process, time or place of production, composition, function or usefulness of the goods or any similar information that does not enable the origin of the goods to be determined.

and article 8(i)
A trade mark shall not be registrable if:
(i) it is contrary to law or to the principles of social coexistence;

The PPO invalidated those trade marks in part (for goods such as charade periodicals, crosswords). There decisions are not final yet. Both parties may file a complaint to the District Administrative Court in Warsaw in 30 days after the decision was delivered to them. On 17 February 2009, the DAC has issued an important judgment related to distinctive character of numbers and numerals. Class46 will inform its readers about this ruling once it has been published. Posted by: Tomasz Rychlicki @ 11.05
Tags:
distinctiveness
,
Poland
,
Polish Patent Office
,
Polish trade marks
,



Sharing on Social Media? Use the link below...
Perm-A-Link:
https://www.marques.org/blogs/class46?XID=BHA939
Reader Comments: 0
Post a Comment
MARQUES does not guarantee the accuracy of the information in this blog. The views are those of the individual contributors and do not necessarily reflect those of MARQUES. Seek professional advice before action on any information included here.
The Class 46 Archive