CLASS 46

Now in its twelfth year, Class 46 is dedicated to European trade mark law and practice. This weblog is written by a team of enthusiasts who want to spread the word and share their thoughts with others.
Who we all are...
FRIDAY, 27 FEBRUARY 2009
Muga: Spanish Supreme Court clarifies scope of unfair competition law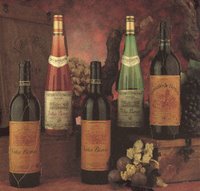 The Spanish Supreme Court ruled last year on the relationship between trade mark rights and unfair competition law in a dispute between the owner of the trade mark MUGA for wines and the owner of the trade name Luis Gurpegui Muga. The action, which sought to prevent the use of that trade name on wine labels, has recently come to light as Case 427/2008, 28 May 2008.

The owner of the MUGA trade mark sought (i) cancellation of the trade name Luis Gurpegui Muga, maintaining that there was a likelihood of confusion between the trade name and the MUGA mark under the Trade Marks Act, (ii) a declaration that, by using the term 'muga' on wine labels (the word 'muga' being written in larger letters than the two others words), the defendant had committed acts of imitation, confusion and misappropriation under the Unfair Competition Act, and (iii) an order that the defendant stop using the word 'muga'.

The Supreme Court refused to cancel the trade name: the differences between the trade mark MUGA and the trade name Luis Gurpegui Muga were sufficient to avoid a likelihood of confusion. As to unfair practices, since the word 'muga' on the wine labels was not written in larger letters than the other words, no such practices had occurred. The court added that the function of the unfair competition legislation was to provide relief in situations that had not been foreseen by other legislation, rather than to provide two grounds of relief in respect of the same wrong: if an action was fairly based on trade mark law, it should not be actionable as unfair competition.

Source: World Trademark Review note by Eduardo Vila, Grau & Angulo, Barcelona.
Posted by: Blog Administrator @ 10.02
Tags:
Spain
,
unfair competition
,
Perm-A-Link:
https://www.marques.org/blogs/class46?XID=BHA934
Reader Comments: 0
Post a Comment
MARQUES does not guarantee the accuracy of the information in this blog. The views are those of the individual contributors and do not necessarily reflect those of MARQUES. Seek professional advice before action on any information included here.
The Class 46 Archive