CLASS 46

Now in its twelfth year, Class 46 is dedicated to European trade mark law and practice. This weblog is written by a team of enthusiasts who want to spread the word and share their thoughts with others.
Who we all are...
WEDNESDAY, 7 JANUARY 2009
Poland: is Hansa history?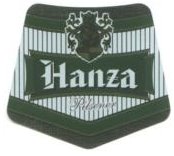 On 19 April 2004 the Polish company Browar AMBER Andrzej Przybylo from Bielkˇwko applied for two word-figurative trade marks HANZA PILSENER (Z-279466) and PRIVAT BRAUEREI EST 1664 HANZA PILSENER EXPORT PREMIUM BIER (Z-279465). However, the Polish Patent Office was not able to grant them because there existed an earlier registration for the word trade mark HANSA (R-77233), first applied for on 30 December 1991 by German company Dortmunder Actien-Brauerei Aktiengesellschaft for goods in class 32 (beer). The right of protection was granted by the PPO on 3 March 1994.

Browar AMBER filed before the PPO a request to issue a decision on the lapse of the right of protection for the HANSA trade mark. The request was based on article 169(1)(i) of the Polish Act of 30 June 2000 on Industrial Property Law (ustawa Prawo wlasnosci przemyslowej z dnia 30 czerwca 2000 r.) published in Dziennik Ustaw 2001 No 49, pos. 508, consolidated text on 13 June 2003, Dziennik Ustaw No 119, pos. 1117, with later changes:

1. The right of protection for a trade mark shall also lapse:
(i) on failure to put to genuine use of the registered trade mark for the goods covered by the registration for a period of five successive years after a decision on the grant of a right of protection has been taken, unless serious reasons of non-use thereof exist,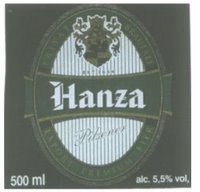 On 18 November 2008, the Polish Patent Office postponed the hearings in the case (act signature Sp. 574/07) and ordered the German company to provide evidence of trade mark use. The PPO asked for translated invoices confirming the sale of beer under the brand HANSA and for evidence to demonstrate the actual use of that mark. Dortmunder Actien-Brauerei Aktiengesellschaft has a 2-month deadline to file such documents. Posted by: Tomasz Rychlicki @ 15.32
Tags:
Poland
,
Polish Patent Office
,
Polish trade marks
,



Sharing on Social Media? Use the link below...
Perm-A-Link:
https://www.marques.org/blogs/class46?XID=BHA921
Reader Comments: 0
Post a Comment
MARQUES does not guarantee the accuracy of the information in this blog. The views are those of the individual contributors and do not necessarily reflect those of MARQUES. Seek professional advice before action on any information included here.
The Class 46 Archive