CLASS 46

Now in its twelfth year, Class 46 is dedicated to European trade mark law and practice. This weblog is written by a team of enthusiasts who want to spread the word and share their thoughts with others.
Who we all are...
FRIDAY, 19 DECEMBER 2008
Poland: Sharp v. Sharp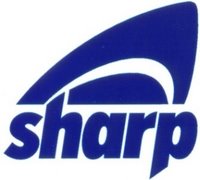 On 25 July 2001, Polish entrepreneur Leokadia Matuszewska from Wroclaw performing her business under the firm MADERA has applied for trade mark registration for word-figurative sign SHARP in class 9 for goods such as diving cylinders, divers' suits, diving suits, diving gloves, diving masks, life jackets, diving apparatus, breathing apparatus, except for artificial respiration, breathing apparatus for underwater swimming, life buoys, signalling buoys, in class 25 for goods such as anti-sweat underwear, sweat-absorbent underclothing, ski boots, football shoes, caps, leg warmers, gymnastic shoes, bathing caps, bath sandals, bathing suits, bath robes, bathing trunks, cyclists' clothing, water ski suits, beach shoes, sports shoes, waterproof clothing, headbands, socks, briefs, shorts, clothing for gymnastics, and in class 35 for goods such as business and service transactions agency, trade contractors' agency in the field of skiing equipment and accessories, table tennis equipment, lawn tennis equipment and squash equipment, snowboard, windsurfing, ant-swear clothing, socks, sports shoes, shoe impregnants, clothing, tents, tourist fuels and fittings, bicycles and bicycle accessories, mountain tourism, swimming and diving apparatus and equipment, paragliding and equipment, organization of exhibitions for commercial or advertising purposes, trade fairs, marketing in this field. On August 4, 2005, The Polish Patent Office has granted a right of protection for Sharp sign (R-167147).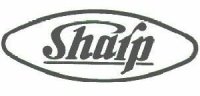 Japanese company Sharp Kabushiki Kaisha has filed a request for invalidation of the right of protection claiming it was granted in violation of article 8(1) and (2) of the old Polish Trade Mark Act of 1985 was in force (Ustawa z dnia 31 stycznia 1985 r. o znakach towarowych, Dziennik Ustaw z 1985 r. Nr 5, poz. 15, z pˇzniejszymi zmianami):

A trademark shall not be registrable if:
(i) it is contrary to law or to the principles of social coexistence;
(ii) it infringes the personal or economic rights of third parties;
The request had to be based on the old act because the trade mark application was filed while the old act was in force. On 20 October 2008, The Polish Patent Office adjourned the hearings in case Sp. 233/07 because of the formal reasons. Posted by: Tomasz Rychlicki @ 11.37
Tags:
Famous marks
,
Poland
,
Polish Patent Office
,
Polish trade marks
,



Sharing on Social Media? Use the link below...
Perm-A-Link:
https://www.marques.org/blogs/class46?XID=BHA826
Reader Comments: 0
Post a Comment
MARQUES does not guarantee the accuracy of the information in this blog. The views are those of the individual contributors and do not necessarily reflect those of MARQUES. Seek professional advice before action on any information included here.
The Class 46 Archive