CLASS 46

Now in its twelfth year, Class 46 is dedicated to European trade mark law and practice. This weblog is written by a team of enthusiasts who want to spread the word and share their thoughts with others.
Who we all are...
SATURDAY, 20 DECEMBER 2008
Poland: sweet are lips and kids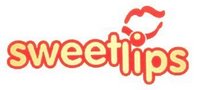 On 3 March 2005, the Polish company "KILARGO" Spˇlka z o.o. from Chechlo I applied for word-figurative trade mark Sweetlips for goods in class 30: ice creams. The Polish Patent Office has granted the right for protection on 18 September 2006. The registration was opposed by Lidl Stiftung & Co.KG. The company claimed that Kilargo's registration was granted in violation of article 132(2)(ii) of the Polish Industrial Property Law (the Act of 30 June 2000 on Industrial Property Law (Ustawa Prawo wlasnosci przemyslowej z dnia 30 czerwca 2000 r.) published in Dziennik Ustaw 2001 No 49, pos. 508, consolidated text on 13 June 2003, Dziennik Ustaw No 119, pos. 1117, with later changes):

A right of protection for a trademark shall not be granted, if the trademark:
... is identical or similar to a trademark for which a right of protection was granted or which has been applied for protection with an earlier priority date (provided that the latter is subsequently granted a right of protection) on behalf of another party for identical or similar goods, if a risk of misleading the public exists, in particular by evoking associations with the earlier mark

Lidl Stiftung has provided evidences of an earlier trade mark - SWEETKIDS - which was applied for on 7 May 7 2004, in class 30 for goods such as chocolate and confectionery products, in particular chocolate bars, chocolate candies, candies. The PPO has issued a decision on granting trade mark protection rights on 22 December 2006, R-185112. The Polish Patent Office in its decision of 22 October 2008 (act signature 538/07) did not find similarities between disputed trademarks, or goods they are intended to mark, since ice creams are specific products to sweets. In PPO's view the "sweet" part is to be found in many trade marks that have been already registered and therefore it has hardly distinctive capabilities. The decision is not final yet.
Posted by: Tomasz Rychlicki @ 11.10
Tags:
Poland
,
Polish Patent Office
,
Polish trade marks
,
similarity of goods
,
similarity of marks
,
threshold for similarity
,



Sharing on Social Media? Use the link below...
Perm-A-Link:
https://www.marques.org/blogs/class46?XID=BHA824
Reader Comments: 0
Post a Comment
MARQUES does not guarantee the accuracy of the information in this blog. The views are those of the individual contributors and do not necessarily reflect those of MARQUES. Seek professional advice before action on any information included here.
The Class 46 Archive