CLASS 46

Now in its twelfth year, Class 46 is dedicated to European trade mark law and practice. This weblog is written by a team of enthusiasts who want to spread the word and share their thoughts with others.
Who we all are...
WEDNESDAY, 24 DECEMBER 2008
Conviction in Danish 'Winnie the Pooh' case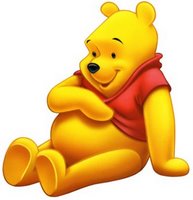 Last week a 66-year old Danish businessman was convicted by the District Court for the illegal importation and sale of Chinese-produced soft toy copies. According to information provided by Hanne Weywardt (a partner in the Copenhagen office of the MAQS law firm), the somewhat curious Winnie the Pooh case has been on its way for more than four years and was brought by major companies such as Disney, Metro-Goldwyn-Mayer, BBC and the Danish railways, DSB. The number of soft toy figures amounted to over 139,000, representing an estimated value in the double-digit million range. Hanne reports:
"It was argued that import and sale of the soft toys constituted an infringement of the copyrights in famous television and cartoon figures such as the Teletubbies, Spiderman and Winnie the Pooh and of their corresponding trade marks. The defendant admitted the importation and sale, but claimed that there was no infringement as the allegedly infringing toys had only a low degree of similarity to the original figures. The decisive point was therefore for the judge to determine which features defined the copyright-protected figures and which could only be considered as common features for all soft toys.

Though some of soft toys were of such low quality and resemblance that they could not be considered an infringement under the law, the court generally ruled in favour of the plaintiffs. Due to the scale of the importation and sale, the defendant was sentenced to 10 months probationary imprisonment and in addition a fine of approximately € 26,700.

The public prosecutor involved in the case describe the sentence as relatively hard and stressed that he expected this conviction to set a precedent for similar cases".
Posted by: Blog Administrator @ 08.31
Tags:
Denmark
,
trade mark infringement
,



Sharing on Social Media? Use the link below...
Perm-A-Link:
https://www.marques.org/blogs/class46?XID=BHA815
Reader Comments: 0
Post a Comment
MARQUES does not guarantee the accuracy of the information in this blog. The views are those of the individual contributors and do not necessarily reflect those of MARQUES. Seek professional advice before action on any information included here.
The Class 46 Archive