CLASS 46

Now in its twelfth year, Class 46 is dedicated to European trade mark law and practice. This weblog is written by a team of enthusiasts who want to spread the word and share their thoughts with others.
Who we all are...
THURSDAY, 13 NOVEMBER 2008
German Federal Supreme Court: Marlene Dietrich Image ("Marlene-Dietrich-Bildnis")
The German Federal Supreme (Bundesgerichtshof) recently decided whether the image of a famous person can be protected as a trade mark. The estate of Marlene Dietrich had filed for a device trade mark at the German Patent and Trade Mark Office (DPMA), which consisted of a black and white photograph of the famous actress and covered various goods and services in different classes.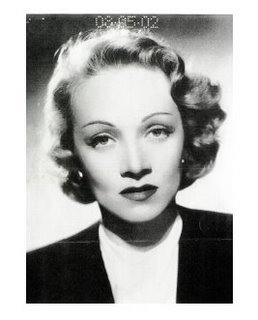 The DPMA and the Federal Patent Court refused the application arguing that the mark was not distinctive enough for registration and the image had to be kept free. The DPMA and the Federal Patent Court both agreed that Marlene Dietrich was still well known to many people today and as such her photograph would merely be perceived as an advertising statement and as descriptive of the goods and services claimed by the application, which inter alia covered CDs, DVDs, merchandising and video tapes. In its decision of 24 August 2008, the Federal Supreme Court at least partly disagreed with this assessment. The court clarified that images of living and deceased persons can, in principle, be registered as trade marks. The judges refused registration of the device mark consisting of Marlene Dietrich's photograph for such goods and services that referred to the life and works of the deceased actress and singer, such as CDs, DVDs and Videos. Insofar as these goods and services were concerned, Marlene Dietrich's image had to be seen as purely descriptive. However, the Federal Supreme Court disagreed with the Federal Patent Court and ruled that the device mark was distinctive enough to qualify for registration in relation to those goods and services that did not bear a direct reference to the diva's life; i.e merchandising articles such as diaries, clothing, hats, belts, shoes, ties and sporting activities. The latter goods and services could be used in such a way that the device mark would be perceived as an indication of trade origin and not purely as advertisement statement.

Case reference: I ZB 21/06 of 24 August 2008. The decision can be retrieved in its entirety via the Court's website at www.bundesgerichtshof.de

Posted by: Birgit Clark @ 00.26
Tags:
Bundesgerichtshof
,
Bundespatentgericht
,
German Federal Supreme Court
,
German trade marks
,



Sharing on Social Media? Use the link below...
Perm-A-Link:
https://www.marques.org/blogs/class46?XID=BHA779
Reader Comments: 0
Post a Comment
MARQUES does not guarantee the accuracy of the information in this blog. The views are those of the individual contributors and do not necessarily reflect those of MARQUES. Seek professional advice before action on any information included here.
The Class 46 Archive