CLASS 46

Now in its twelfth year, Class 46 is dedicated to European trade mark law and practice. This weblog is written by a team of enthusiasts who want to spread the word and share their thoughts with others.
Who we all are...
TUESDAY, 16 SEPTEMBER 2008
Poland: not only cool water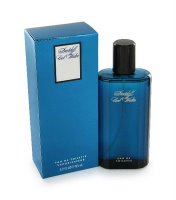 The Polish newspaper Rzeczpospolita reports a recent decision (case signature 441/06) by the Polish Patent Office (PPO) regarding Zino Davidoff's attempt to invalidate the Polish trade mark for COOL WOMAN (R-164594) registered in class 3 (for perfumery products including perfumes, toilet water, lavender water, cologne water and deodorants for personal use) and owned by A&S Parfume Factory, a Polish company from Katowice.

The Swiss Company, being the owner of the Polish registered trade mark DAVIDOFF COOL WATER (R-71968) and other International and Community trade marks, argued that COOL WATER brand had gained world renown and that the company incurred significant expenses in the brand's promotion and advertising in Poland in the years 2002-2004. The Company from Fribourg alleged that A&S took the advantage of reputation of Davidoff's trade marks.

A&S further argued that there was no risk of confusion because the word "cool" has no distinctive character and it appears in many trade marks registered in class 3 (for cosmetics). There are 26 marks including the word "cool" that were registered under the Madrid Agreement procedure and 38 marks registered at the national level.

The company from Katowice claimed that both elements had a clear meaning for buyers and that both of these English words were well-known to Polish consumers. A&S also argued that it is the 'Davidoff' brand which has reputation - not its Cool Water trade marks.

The PPO rejected the motion brought by Zino Davidoff. According to Polish Patent Office the word "cool" does not possess "the dominant meaning", because it is included in different previously registered signs. The disputed marks, when assessed in their entirety, are not sufficiently similar to lead to a risk of consumer confusion regarding the origin of the goods. Therefore, the argument based on (the use of) the reputation of Davidoff's trade marks was also regarded as unfounded.

The decision is not final. Both parties may appeal to the District Administrative Court in Warsaw.
Posted by: Tomasz Rychlicki @ 14.56
Tags:
Famous marks
,
Poland
,
Polish Patent Office
,



Sharing on Social Media? Use the link below...
Perm-A-Link:
https://www.marques.org/blogs/class46?XID=BHA630
Reader Comments: 0
Post a Comment
MARQUES does not guarantee the accuracy of the information in this blog. The views are those of the individual contributors and do not necessarily reflect those of MARQUES. Seek professional advice before action on any information included here.
The Class 46 Archive