CLASS 46

Now in its twelfth year, Class 46 is dedicated to European trade mark law and practice. This weblog is written by a team of enthusiasts who want to spread the word and share their thoughts with others.
Who we all are...
FRIDAY, 23 SEPTEMBER 2022
36th Annual Conference: Friday 23rd September
On the final day of the 36th MARQUES Annual Conference, two panels looked at trade mark cases at the CJEU and how courts in member states treat parasitic competition.
Four key topics at CJEU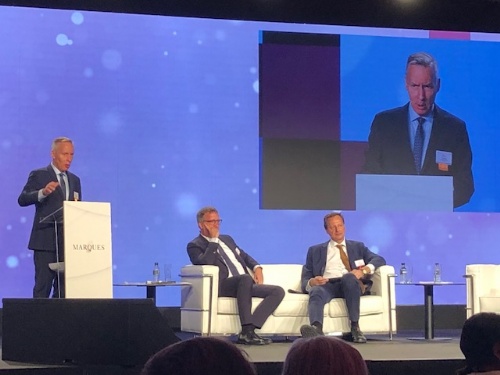 The annual update of CJEU focused on four topics: weak marks, use of trade marks, residual reputation and problems in relation to an appeal to the CJEU.
"Weak marks is an extremely important topic," said Sven Stürmann, EUIPO, Chair of the 2nd Board of Appeal. "We probably discuss it every week in our deliberations … it goes to the root of trade mark law." He started by reviewing the 2012 F1 judgment (Case C-196/11): "Since then, there has been an important discussion about how this should be applied in daily practice." This has led to two diverging trends – extensive (see Case T-35/21 ALLMAX NUTRITION and Case T-351/20 VITAL) and restrictive (Case T-602/19 NATURANOVE and Decision R 1758/2021-2 HAPPY OATS).
In his presentation, Egon Engin Deniz, CMS, Austria addressed the question whether refiling trade mark applications is abusive, following the MONOPOLY judgment (Case T-663/19) in which Hasbro's re-filing was found to be in bad faith because the applicant sought to avoid having to prove use of the mark. "The concept of bad faith application is very wide… there is no limitation on grounds or reasons why a certain conduct is in bad faith," said Egon. He also discussed the impact of the SKYKICK case (Case C-371/18), which is currently before the UK Supreme Court, the ALCOLOCK judgment (Case C-340/17), and the PELIKAN decision (Case T-136/11).
On the use requirement, the spekers noticed a very recent decision on advertisements and offers for sale to EU consumers – Standard International Management (Case T-768/20). "In my strictly personal view, this decision risks undermining the trade mark system, and deserves further discussion," said Sven. Other use cases discussed included Maxxus Group, Case C-183/21 and Ferrari Case C-720-2/18.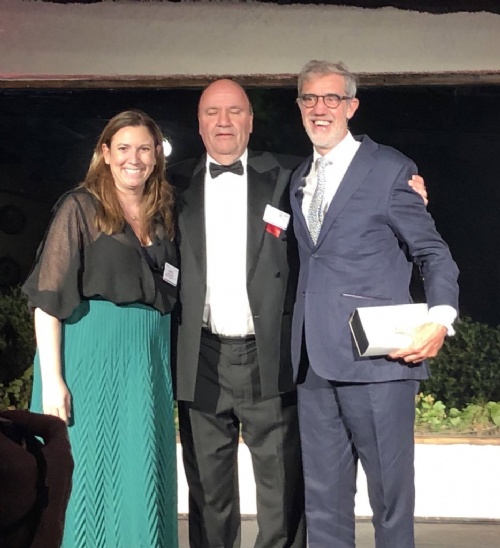 Spanish lawyer and long-time MARQUES member Carles Prat was presented with the David Goldring volunteer award on Thursday night.
Another topical issue is orphan brands and whether there are bad faith issues when an application is filed for an old mark belonging to a third party. This was addressed in the recent General Court judgment Nehera Case T-250/21, which set out a checklist for such cases. The outcome in this case was different to that in Simca Case C-327/12. The issue has also been addressed recently by the Austrian Supreme Court.
Finally, Sven asked: to appeal or not to appeal, following the introduction of Article 58a by the CJEU in 2019. So far only two appeals have been admitted while 140 have been rejected. "This gives a higher burden of responsibility to the Boards of Appeal. We take this responsibility very seriously," said Sven, who noted that the Boards are holding more oral hearings. The two cases accepted are Case C-382/21, a designs case concerning priority of a patent, and Case C-801/21 Basmati, arising from an opposition based on an unregistered UK trade mark that was decided after Brexit. Sven said this case is "crucial" for many cases involving earlier rights.
The panel was chaired by Till Lampel, Harmsen Utescher, Germany.
Parasitic competition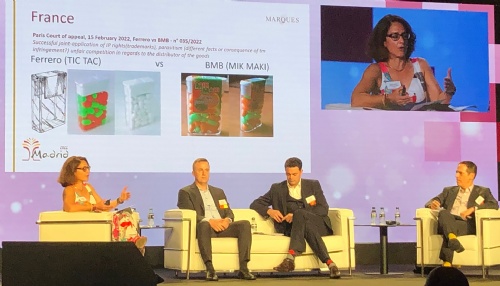 Different national approaches to unfair competition were addressed in the first panel session today, with speakers from France, Germany and the UK.
Sascha Abrar, Löffel Abrar, Germany said that unfair competition including parasitic competition is regulated by the Act against Unfair Competition in Germany. By contrast, said Alexandra Dimaggio, Novagraaf, France, in France there is no specific law on unfair competition but she added "There is a broad possibility under the Civil Code covering a wide range of acts" and there is a distinction between unfair competition and parasitism: the former requires a risk of confusion while the latter does not.
"I have an easy job: in the UK, we don't have unfair competition. Thank you and goodbye!" said Matthew Dick, D Young & Co LLP, UK. Referring to the L'Oréal v Bellure judgment, he commented: "The law of passing off has to work hard to come close to unfair competition." However, Matthew added that there are recent signs of a "welcome expansion of the law" in the UK in some recent cases.
The panel discussed the principles of freedom of imitation and freedom of competition, and the possibility to have joint IP and unfair competition cases. Alexandra looked at the Ferrero v BMB case concerning boxes of coloured sweets, while Sascha highlighted the G-Star case over jean designs. They also looked at whether claims can be brought without showing an exclusive right.
Other cases discussed included those involving Lego bricks, water bottles, the Lindt bunny, Champagne bottles, electric guitars, the Henry vacuum cleaner, disinfecting wipes, Freddy jeans, and the Colin the caterpillar cake.
Wrapping up, moderator Antonio Murta Filho, Murta Goyanes Advogados, Brazil asked the panel if they would like to see any improvements in their legal systems with regard to parasitic competition. Sascha said the German provisions are sufficient, and Alexandra said the case law in France is satisfactory, but she asked: "Is there room for EU harmonisation?"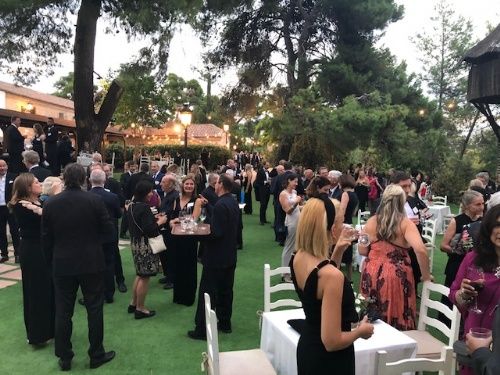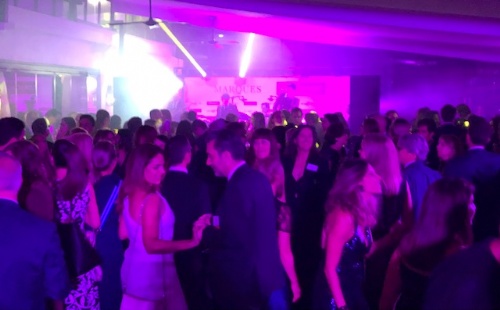 The Gala Dinner took place in the Palacio del Negralejo on Thursday evening, and was followed by dancing into the early hours.
Posted by: Blog Administrator @ 11.55
Tags:
Annual Conference
,
Madrid
,
Celebrating Marks
,



Sharing on Social Media? Use the link below...
Perm-A-Link:
https://www.marques.org/blogs/class46?XID=BHA5115
Reader Comments: 0
Post a Comment
MARQUES does not guarantee the accuracy of the information in this blog. The views are those of the individual contributors and do not necessarily reflect those of MARQUES. Seek professional advice before action on any information included here.
The Class 46 Archive