CLASS 46

Now in its twelfth year, Class 46 is dedicated to European trade mark law and practice. This weblog is written by a team of enthusiasts who want to spread the word and share their thoughts with others.
Who we all are...
THURSDAY, 27 JANUARY 2022
How to respond to the sustainability challenge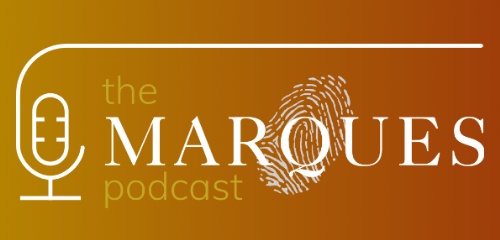 The latest episode of the Talking MARQUES podcast continues our focus on brands and sustainability.
It features Gregor Versondert of Procter & Gamble, Claire Lehr of Edwin Coe and Mark Devaney of Clyde & Co, who continue their discussion from the previous episode, posted in December. Both episodes can be downloaded from the MARQUES website and Spotify.
Topics covered in this episode include how to communicate sustainability in brands and advertising, greenwashing (which Gregor calls a "super, super big issue"), the European Green Deal and how to engage everyone in the business.
The panel also look at the impact of the recent COP26 Agreement on brands. "Businesses can't avoid this any longer," says Mark, noting that brand owners will be affected by changes in government environmental regulation. This could lead to more localisation, for example. But some businesses remain reluctant to publicise activities cue to fears about a backlash. "I would like to see more forgiveness on the part of the consumer," Mark adds.
Another topic the speakers tackle is how brand-consumer relationships might adapt as a result of changes in packaging, branding and regulation. Gregor touches on virtue signalling, the importance of consistency and "taking the consumer by the hand" and Claire agrees that relationships are changing, for example in the clothing industry where consumers are seeking sustainability in sourcing and supply chains, and shifting towards leasing rather than buying: "That kind of awareness will only increase as time goes on."
Finally, Claire talks about how the topic of sustainability will be addressed in future webinars and events, including the MARQUES Annual Conference 2022 which will explore sustainability in its various forms.
All episodes of Talkingg MARQUES are available on the dedicated page.
Posted by: Blog Administrator @ 17.46
Tags:
Talking MARQUES
,
podcast
,
Spotify
,
sustainability
,
COP26
,



Sharing on Social Media? Use the link below...
Perm-A-Link:
https://www.marques.org/blogs/class46?XID=BHA5062
Reader Comments: 0
Post a Comment
MARQUES does not guarantee the accuracy of the information in this blog. The views are those of the individual contributors and do not necessarily reflect those of MARQUES. Seek professional advice before action on any information included here.
The Class 46 Archive