CLASS 46

Now in its twelfth year, Class 46 is dedicated to European trade mark law and practice. This weblog is written by a team of enthusiasts who want to spread the word and share their thoughts with others.
Who we all are...
TUESDAY, 9 NOVEMBER 2021
Global TM filing boomed in 2020 despite pandemic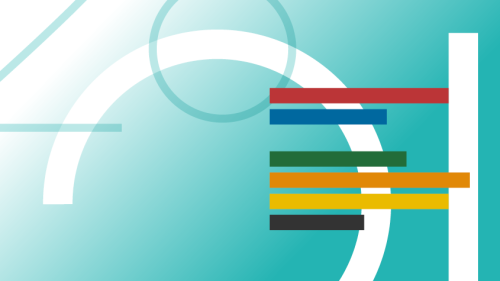 Trade mark filing rose by 13.7% in 2020, according to WIPO's annual World Intellectual Property Indicators Report, which compiles data from 150 national and regional authorities.
Patent and design filings also grew, by 1.6% and 2% respectively.
In a statement, WIPO Director General Daren Tang said: "WIPO's World Intellectual Property Indicators Report confirms that despite the deepest economic contraction in decades, intellectual property filings – a strong indicator of innovation – showed remarkable resilience during the pandemic."
The Report found that the number of classes specified in trade mark applications rose from 15,130,000 in 2019 to 17,198,300 in 2020. An estimated 13.4 million trade mark applications were filed worldwide in 2020.
China's IP Office accounted for about 9.3 million of the class count, followed by the USPTO (870,306), the Iranian Office (541,750), EUIPO (438,511) and the Office of India (424,583). Among offices that showed significant growth were those in Germany (12.2%) and Indonesia (44.3%).
Offices in Asia accounted for 71.8% of all trade mark filing activity during the year, compared to 14.7% in Europe, 5.9% in North America and 7.7% in other countries.
WIPO said the growth was driven by filings in products and services related to advertising and business management; pharmaceuticals; and surgical, medical and dental goods.
There were an estimated 64.4 million active trade mark registrations worldwide in 2020, up 11.2% on 2019. Nearly half of these (30.2 million) were in China.
The image shows the Report cover. Read more about the Report on WIPO's website here.
Posted by: Blog Administrator @ 09.11
Tags:
WIPO
,
WIPI
,
Daren Tang
,



Sharing on Social Media? Use the link below...
Perm-A-Link:
https://www.marques.org/blogs/class46?XID=BHA5044
Reader Comments: 0
Post a Comment
MARQUES does not guarantee the accuracy of the information in this blog. The views are those of the individual contributors and do not necessarily reflect those of MARQUES. Seek professional advice before action on any information included here.
The Class 46 Archive