CLASS 46

Now in its twelfth year, Class 46 is dedicated to European trade mark law and practice. This weblog is written by a team of enthusiasts who want to spread the word and share their thoughts with others.
Who we all are...
TUESDAY, 20 JULY 2021
Short questionnaire on Whois replacement: urgent reminder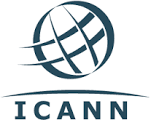 There is an important opportunity for brand owners and their representatives to provide feedback to ICANN on demand for a proposed centralised system to manage requests for non-public domain registration data (formerly the WHOIS data).
This is referred to as SSAD – a Standardised System for Access and Disclosure. The MARQUES Cyberspace Team want all members to have the opportunity to respond.
Recommendations
A policy development working group in ICANN finalised recommendations last year on the features of the SSAD. The system is anticipated to feature a central gateway for the accreditation of requestors such as brand owners or their representatives. There will be a preliminary review of requests for formality before requests are forwarded on to the relevant registrar.
The actual decision on whether to disclose the data will continue to rest with the registrar or registry, although it is also anticipated that the system will allow for some requests to be reviewed and responded to automatically.
The costs of SSAD are expected to be borne by the parties using it and so the size of demand impacts both the required technical capacity of the system and its cost-effectiveness. As part of the scoping exercise for the SSAD, ICANN wants to understand how many brands, law firms and government agencies will use the system and their anticipated volume of requests.
Send in your views!
ICANN's questionnaire for potential requestors is open until 22 July 2021 (this Thursday). To date, ICANN has had very few responses – hence this last-minute request for you to send in your views
We assume that most, if not all, MARQUES members, will want to access domain registration data at some point to combat abusive domain registrations. If so, please find five minutes to complete the questionnaire, since the responses received will play a critical role in assessing the feasibility and associated risks, costs and resources required to build the SSAD.
You can find ICANN's announcement and a link to the questionnaire here. There are only seven questions and we think the most important one is question 7 which asks: "What factor(s) would be most important to you in determining whether to use the System for Standardized Access/Disclosure (SSAD)?" We suggest that it might be useful to raise the following issues here:
Cost: If it is more than $10 to $20 a request, the costs could get very expensive. For multiple requests, pricing discounts for volume would be appropriate.
Speed of response: It is essential that a request that goes through the SSAD to a registrar or registry is responded to in a timely fashion – ideally 24 hours.
Quality of data disclosed: There is no guarantee that a registrar or registry will return accurate data. If they decide the request cannot be met, for whatever reason, the applicant should have 50% of the fee returned.
Thank you for your help.
Tjeerd Overdijk and Nick Wood, MARQUES Cyberspace Team
Posted by: Blog Administrator @ 11.28
Tags:
Whois
,
ICANN
,
SSAD
,



Sharing on Social Media? Use the link below...
Perm-A-Link:
https://www.marques.org/blogs/class46?XID=BHA5013
Reader Comments: 0
Post a Comment
MARQUES does not guarantee the accuracy of the information in this blog. The views are those of the individual contributors and do not necessarily reflect those of MARQUES. Seek professional advice before action on any information included here.
The Class 46 Archive