CLASS 46

Now in its twelfth year, Class 46 is dedicated to European trade mark law and practice. This weblog is written by a team of enthusiasts who want to spread the word and share their thoughts with others.
Who we all are...
FRIDAY, 7 MAY 2021
Finland introduces administrative proceeding for partial revocation of trade names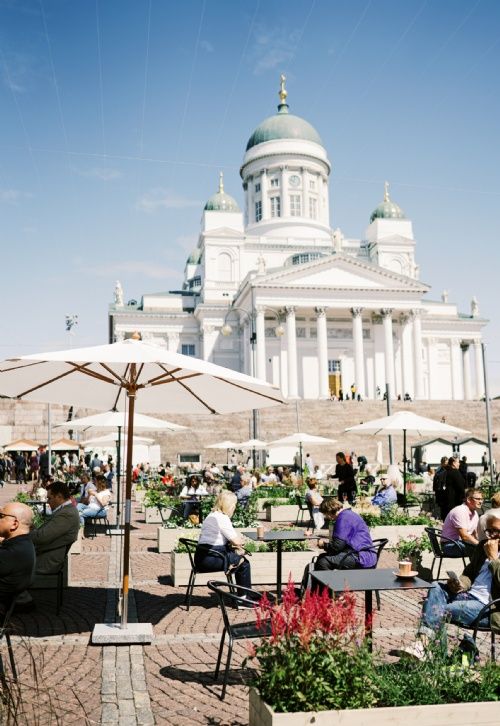 MARQUES member Marianna Karjanlahti-Perini shares news of an important amendment to the Finnish Trade Names Act which makes it easier to revoke blocking registrations.
The amendment came into effect on 1 May 2021 and aims to address the problem of overly broad trade name registrations. In Finland it is possible to register trade names for a broad (in fact unlimited) line of business such as "general business line" ("yleistoimiala") or "all legal activity" ("kaikki laillinen toiminta").
As the Finnish Office examines relative rights ex officio, prior trade name registrations are often cited as an obstacle to registration. Until now, it was only possible to revoke a trade name due to non-use when the name was not in use at all for the preceding five years.
The amendment makes it possible to file an action for partial revocation of a trade name due to non-use. It also introduces of the possibility to file a revocation action due to non-use before the Finnish Patent and Registration Office. Until now, a civil action in the Market Court has been the only option. Administrative proceedings are usually simpler and cheaper.
In the future the claimant can choose administrative or civil proceedings. However, if there are parallel actions then civil proceedings have priority.
The burden of proving genuine use of a trade name for a certain line of business lies with its holder. If the company does not file any response or is not able to prove genuine use for a particular line of business, the trade name will be partially or wholly revoked provided the application is not manifestly unfounded.
The Office charges no fee for revocation proceedings while the Market Court fee for bringing a civil action is €2,500. As a general rule, the parties bear their own costs in administrative proceedings, while the losing party pays the winning party's legal costs in civil proceedings.
The MARQUES Unfair Competition Team has an ongoing project on company names, trade names and other identifiers. So far, reports have been published on Argentina, Austria, Czech Republic, Germany, Russia, Spain, Taiwan and the UK. Find out more on the Team page.
Marianna Karjanlahti-Perini is a European trade mark attorney with Waselius & Wist in Finland, and a MARQUES member
Photo of Helsinki's Senate Square terrace by Camilla Bloom (camillabloom.com) via Helsinki image bank
Posted by: Blog Administrator @ 08.28
Tags:
revocation
,
trade names
,
Finland
,



Sharing on Social Media? Use the link below...
Perm-A-Link:
https://www.marques.org/blogs/class46?XID=BHA4987
Reader Comments: 0
Post a Comment
MARQUES does not guarantee the accuracy of the information in this blog. The views are those of the individual contributors and do not necessarily reflect those of MARQUES. Seek professional advice before action on any information included here.
The Class 46 Archive