CLASS 46

Now in its twelfth year, Class 46 is dedicated to European trade mark law and practice. This weblog is written by a team of enthusiasts who want to spread the word and share their thoughts with others.
Who we all are...
MONDAY, 21 SEPTEMBER 2020
Final week of MARQUES Month
There are six events taking part online this week as MARQUES Month draws to a close.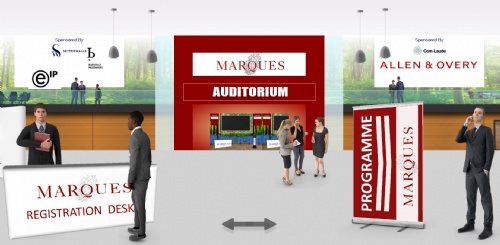 Today sees a workshop on sustainability hosted by the Intellectual Asset Management Team. This will look at the impact of sustainability issues on brand value, sales and consumer confidence – and how brands can support sustainability initiatives while avoiding accusations of greenwashing. The workshop starts at 13.30 BST/14.30 CEST.
On Thursday we have the Corporate Breakfast Meeting (08.00 BST/09.00 CEST, by invitation only to corporate members). This is followed by the presentation of the Lewis Gaze Memorial Scholarship at 13.30 BST/14.30 CEST, which is open to everyone, and the Network Reception at 16.00 BST/17.00 CEST.
The Lewis Gaze Memorial Scholarship is presented annually to a student in the city hosting the Annual Conference, to recognise an outstanding paper on trade mark law. This year's winner, from Stockholm University, will receive their certificate during the presentation.
MARQUES Month concludes on Friday with the MARQUES Annual General Meeting (09.00 BST/10.00 CEST) and the final panel session which is on Brands and Online Games (13.30 BST/14.30 CEST). This session will look at all aspects of online gaming, spanning various IP rights, including issues raised by online dissemination, new technologies, the resurgence of old brands and lessons for other sectors.
In addition to these MARQUES Month events, the annual Team Leaders Meeting and Team Meetings are taking place this week. These would have been held at the Annual Conference in Stockholm, which had to be cancelled. All those involved have received invitations.
You can find out more about all the MARQUES Month activities, including how to join the sessions for which you have registered, on the dedicated page on the MARQUES website.
Last week's sessions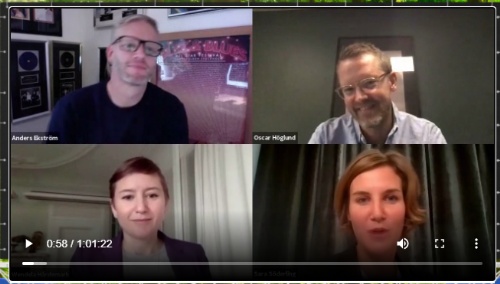 Last week's MARQUES Month activities comprised a panel on music and new technology and a workshop on technical functionality.
The panel consisted of Anders Ekström of Music in Brands, Oscar Höglund of Epidemic Sound and Wendela Hårdemark of MAQS. It was moderated by Sara Söderling of Setterwalls Advokatbyrå Malmö AB.
As Anders said: "Music is one of the most powerful things we have for connecting brands and consumers." Music is important in establishing an emotional connection, and research suggests people are 96% more likely to remember a brand with music. But, as Oscar pointed out, there are also risks of misinterpretation, tastes change over time and the same music may mean different things to different people.
The panel also discussed the challenges of registering sound trade marks, copyright issues and the issues raised by new tools such as voice searching, which could change the way people interact with brands.
The Brompton Bicycle case was one of those discussed in the workshop on technical functionality
The workshop on technical functionality was led by members of the Designs Team and Copyright Team. They discussed the law and cases on functionality regarding trade marks (including the Philips, Lego, Rubik's Cube and Gombock cases), designs (notably the recent DOCERAM judgment) and copyright (where the decisions in Cofemel and Brompton Bicycle have provided some guidance).
Then, in two breakout sessions, participants discussed case studies presented by members of the Teams. These involved an inflatable helmet, a dental implant, an inhaler and a playground climbing frame. The workshop concluded with quiz questions (and answers) on the protection of various products in different jurisdictions.
All previous MARQUES Month sessions are available for registrants to view in the online Plenary Room.
Posted by: Blog Administrator @ 09.28
Tags:
MARQUES Month
,
Lewis Gaze
,
sustainability
,
,



Sharing on Social Media? Use the link below...
Perm-A-Link:
https://www.marques.org/blogs/class46?XID=BHA4910
Reader Comments: 0
Post a Comment
MARQUES does not guarantee the accuracy of the information in this blog. The views are those of the individual contributors and do not necessarily reflect those of MARQUES. Seek professional advice before action on any information included here.
The Class 46 Archive