CLASS 46

Now in its twelfth year, Class 46 is dedicated to European trade mark law and practice. This weblog is written by a team of enthusiasts who want to spread the word and share their thoughts with others.
Who we all are...
TUESDAY, 8 SEPTEMBER 2020
UK IPO launches call for views on AI and IP
The UK Intellectual Property Office has published a call for views on the implications artificial intelligence (AI) might have for IP policy and the impact IP might have on AI in the near to medium term.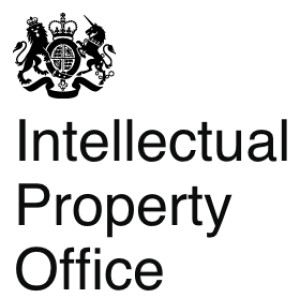 The call for views sets out how the IP framework relates to AI at present and poses important policy questions. It has five sections covering: patents, copyright and related rights, designs, trade marks and trade secrets. A sixth section provides a summary of the questions asked across the IP rights.
The UK government defines AI as "technologies with the ability to perform tasks that would otherwise require human intelligence, such as visual perception, speech recognition, and language translation".
The call for views does not cover the use of AI tools to combat IP infringement or the role of AI in the Office's digital transformation programme.
Example questions
For example, there are six questions on trade marks. These address the potential impact of AI on purchasing and liability:
If AI technology becomes a primary purchaser of products, what impact could this have on trade mark law?
Are there, or could there be, any difficulties with applying the existing legal concepts in trade mark law to AI technology?
Does AI affect the concept of the "average consumer" in measuring likelihood of confusion?
What is the impact of AI on the drafting of section 10 of the TMA? Can AI "use in the course of business" a sign which may be confusingly similar or identical to a trade mark?
Can the actions of AI infringe a trade mark?
If AI can cause trade mark infringement, does this change who could be liable? Should it be the owner, the operator, the programmer, the trainer, the provider of training data, or some other party?
More information
Find out more about the UK IPO call for views, and how to respond, on the dedicated website. The deadline is 30 November 2020.
WIPO is also leading a Conversation on IP and AI, with meetings and publications. The next session of the WIPO Conversation is due to take place in November this year.
Posted by: Blog Administrator @ 14.46
Tags:
UK IPO
,
AI
,
WIPO
,



Sharing on Social Media? Use the link below...
Perm-A-Link:
https://www.marques.org/blogs/class46?XID=BHA4906
Reader Comments: 0
Post a Comment
MARQUES does not guarantee the accuracy of the information in this blog. The views are those of the individual contributors and do not necessarily reflect those of MARQUES. Seek professional advice before action on any information included here.
The Class 46 Archive