CLASS 46

Now in its twelfth year, Class 46 is dedicated to European trade mark law and practice. This weblog is written by a team of enthusiasts who want to spread the word and share their thoughts with others.
Who we all are...
FRIDAY, 24 JULY 2020
Can the Scottish IP Court help brands to weather the perfect storm?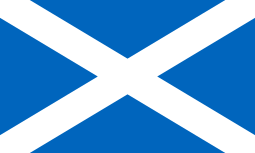 Neeraj Thomas provides a guest post for Class 46:
At a time when brands are aiming to bounce back and return to some form of normality, many online infringers have used consumers' increased digital activity to ramp up their illegal activity. The closure of physical stores has pushed more and more consumers online. In addition, the unprecedented threats to global supply chains (both due to the closure of borders and the lack of staff being able to attend work) has caused shortage of some products. Lastly, with many consumers facing a drop in their normal disposable income, people are shopping around to secure the best deal.
All of the above has created the perfect storm for infringers and counterfeiters and it has never been more important for brands to focus on the protection of their IP. To further compound matters, the need to take strong action against infringers comes at a time when legal and brand protection budgets are likely to be under pressure.
The Scottish IP Court offers a rights holder-friendly forum which is worth considering if raising proceedings elsewhere may be cost-prohibitive or otherwise difficult. If online infringements are occurring across the UK, then Scottish jurisdiction can be obtained by carrying out a test purchase from Scotland.
The benefits of enforcing IP rights in Scotland include:
There is no requirement to send correspondence in advance of proceedings being raised. Whilst parties are free to issue pre-action correspondence if they wish, there are no mandatory provisions that require them to do so.
Preliminary injunctions (known in Scotland as interim interdicts) are regularly granted on a without notice basis. In these instances, no advance notice of the proceedings is provided and a hearing will proceed before the judge without the infringer or their lawyers being present. In such cases, the first an infringer will know that the interim interdict has been awarded against them will be when process servers turn up at their door to serve the order.
Irrespective of the value of the case, the IP Court charges a flat fee of just over £300 in court fees to have an action raised. This is the case no matter what type of IP is involved, which can offer a significant cost saving in comparison to court costs in other jurisdictions.
Any final interdict order can be registered administratively in England, thus providing brands with a UK-wide injunction. As such, brands have the opportunity to obtain UK-wide relief for much lower costs than if proceedings had been raised in the English courts.
When dealing with online infringers, it is likely jurisdiction for an IP dispute can be found in a number of different locations. As this blog demonstrates, the Scottish IP Court may well offer brands an alternative angle to their IP enforcement strategy and importantly provide more bang for their legal budget buck.
Neeraj Thomas is an Of Counsel at MARQUES member CMS, and heads the firm's Scottish IP litigation practice
Posted by: Blog Administrator @ 17.29
Tags:
Scotland
,
IP Court
,
pandemic
,



Sharing on Social Media? Use the link below...
Perm-A-Link:
https://www.marques.org/blogs/class46?XID=BHA4891
Reader Comments: 0
Post a Comment
MARQUES does not guarantee the accuracy of the information in this blog. The views are those of the individual contributors and do not necessarily reflect those of MARQUES. Seek professional advice before action on any information included here.
The Class 46 Archive