CLASS 46

Now in its twelfth year, Class 46 is dedicated to European trade mark law and practice. This weblog is written by a team of enthusiasts who want to spread the word and share their thoughts with others.
Who we all are...
WEDNESDAY, 1 APRIL 2020
Relief for missing deadlines in China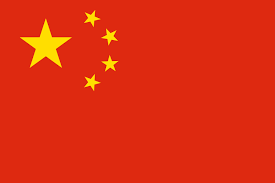 According to an official notification issued by CNIPA on 27 March 2020, the remedy for missing deadlines due to COVID-19 under Announcement No. 350 of 28 January 2020 applies to all foreign parties, including trade mark applicants, trade mark right holders and agents (see announcement here).
Announcement No. 350 suspends the relevant time limit given in Law, or the deadline specified by the CNIPA, from the date when the obstacle to the exercise of the rights arises until the date when the obstacle for exercise of the right is removed, except as otherwise stipulated by law.
The applicant may claim for continued protection within two months from the date when the obstacle to the exercise of rights is removed, with supporting evidentiary material for the restoration of rights.
We would like to take this opportunity to report to you that our colleagues and our families are all safe and healthy now. The overall situation in China is basically under control and the recovery of economic and social life is being expedited.
We do hope the international community works with solidarity to overcome the pandemic soon.
By Chuanhong Long, Vice President of CCPIT Patent and Trademark Law Offices. Reproduced with permission
Posted by: Blog Administrator @ 14.59
Tags:
COVID-19
,
China
,
CNIPA
,



Sharing on Social Media? Use the link below...
Perm-A-Link:
https://www.marques.org/blogs/class46?XID=BHA4847
Reader Comments: 0
Post a Comment
MARQUES does not guarantee the accuracy of the information in this blog. The views are those of the individual contributors and do not necessarily reflect those of MARQUES. Seek professional advice before action on any information included here.
The Class 46 Archive