CLASS 46

Now in its twelfth year, Class 46 is dedicated to European trade mark law and practice. This weblog is written by a team of enthusiasts who want to spread the word and share their thoughts with others.
Who we all are...
WEDNESDAY, 5 FEBRUARY 2020
Stronger protection for figleaf trade marks in Italy
Michal Hasiow of the MARQUES IP Emerging Issues Team discusses the lessons from the recent APERITIVO case in Italy.
Aperitivo is a famous Milanese tradition of pre-dinner drinks accompanied by often complimentary finger food. It stands for the drink, the food and the social situation itself: you could meet someone at an aperitivo while sipping a glass of wine as an aperitivo.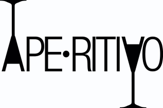 In 2011 APERITIVO was registered in Italy as a trade mark for restaurant services in the illustrated graphical stylization (right).
There was nothing unusual about that: the mark appears figurative enough to reach the minimum degree of distinctive character required for registration, even though the word APERITIVO lacks it. It is an example of a so-called figleaf mark that is accepted for registration because of the added logo or stylization and which is expected to be protected within the limits of its particular figurative representation.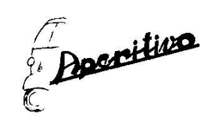 In 2014 another application for APERITIVO for restaurant services was filed by a different company, this time in a fancy script and featuring an outline of a tricycle (pictured left).
Soon afterwards, the junior APERITIVO was opposed by the senior APERITIVO and both the Opposition Division and the Board of Appeal of the Italian Patent and Trademark Office agreed: the marks are confusingly similar (see: judgement No. 78/18 of 27 December 2018; the judgments of the Board of Appeal are made publicly available with significant delay).
Why might this outcome be surprising to Italian practitioners?
Tradition
There is a consistent and long-standing tradition embedded in the case law of the Italian Supreme Court, which holds that a reduced distinctive character of a weak mark entails a reduced scope of protection; for weak marks even small modifications or additions are sufficient for excluding the risk of confusion. Weak marks are those closely linked to general designations of goods or services, to descriptive indications or to customary signs or indications.
The rationale for a reduced scope of protection, again quoting the well-established case law, is the following: "although a company is certainly free to choose a trade mark with a low level of distinctiveness, and use it on the market, it must also accept that in doing so, its competitors are equally entitled to use trade marks containing the same or similar descriptive component".
One factor to rule them all
When administrative opposition proceedings were eventually implemented in Italy in 2011 a question arose: how would the Opposition Division of the Italian Patent and Trademark Office and its Board of Appeal address the distinction between weak and strong marks? This was especially important in the light of the CJEU case law, according to which "although the distinctive character of the earlier mark must be taken into account when assessing the likelihood of confusion, it is only one factor among others involved in that assessment", so that "even in a case involving an earlier mark of weak distinctive character, there may be a likelihood of confusion on account, in particular, of a similarity between the signs and between the goods or services covered".
While the Opposition Division readily follows EUIPO's Opposition Guidelines, the Board of Appeal, which is a special jurisdiction body whose members are chosen among judges and law professors, was reluctant to dismiss the idea that trade mark distinctiveness is not the governing factor in the likelihood of confusion analysis but rather a factor among others.
The traditional approach with a twist
Upon analysis of the Board's decisions in opposition cases, a compromise appears to have been reached. In principle, the scope of protection of weak marks continues to be considered as reduced and small modifications or additions are still sufficient for excluding the risk of confusion. There is however a growing departure from the previous judicial approach that focused the analysis on whether there had been a "complete" or "nearly complete" imitation of the earlier mark, excluding the risk of confusion on the account of corrective measures adopted in the opposed mark, even if only modest ones.
Rather, the question now is whether the modifications are merely "formal", in which case coexistence is excluded, or if they are "likely to be perceived with some prominence ("un certo risalto") within the opposite sign. In other words, the modifications need to reach a sufficient threshold of "otherness" ("alterità") for the junior mark to be registrable. What does this actually mean in practice?
The APERITIVO case shows that a change in graphical stylization alone, even a significant one, does not appear sufficient to avoid the finding of a likelihood of confusion. According to other decisions additional descriptive or weak terms might however be enough: for instance the Board of Appeal considered MUSIC ACADEMY ITALY - ISTITUTI MUSICALI LEADER IN EUROPA as sufficiently different from MUSIC ACADEMY, both in different graphical forms, although neither ITALY nor the additional descriptive claim add a lot to the junior mark. Sometimes, a close synonym might do the trick: LA BOTTEGA DELL'OROLOGIO FRANCHISING and L'OFFICINA DELL'OROLOGIO, stylized, were found as sufficiently different although BOTTEGA and OFFICINA both simply describe a small shop. Further clarification is expected in the upcoming years if more judgments of the Board of Appeal in opposition cases are appealed to the Italian Supreme Court.
The future of figleaf marks
Going forward, figleaf trade marks might receive stronger protection in Italy, at least as far as opposition proceedings are concerned. This will likely add complexity to clearance and conflict advice: some marks may have small chances of getting registered if opposed, while they would be unlikely to be considered as infringing in court proceedings. While the distinctive character may no longer hold a privileged place in the likelihood of confusion analysis, it seems that the Opposition Division and the Board of Appeal will continue to be receptive to arguments that emphasize its importance.
Michal Hasiow is a Trade Mark Attorney with Società Italiana Brevetti S.p.A. in Italy and a member of the MARQUES IP Emerging Issues Team
Posted by: Blog Administrator @ 09.34
Tags:
figleaf
,
APERITIVO
,
opposition
,



Sharing on Social Media? Use the link below...
Perm-A-Link:
https://www.marques.org/blogs/class46?XID=BHA4827
Reader Comments: 0
Post a Comment
MARQUES does not guarantee the accuracy of the information in this blog. The views are those of the individual contributors and do not necessarily reflect those of MARQUES. Seek professional advice before action on any information included here.
The Class 46 Archive