CLASS 46

Now in its twelfth year, Class 46 is dedicated to European trade mark law and practice. This weblog is written by a team of enthusiasts who want to spread the word and share their thoughts with others.
Who we all are...
FRIDAY, 10 JANUARY 2020
European Commission report on IPR in third countries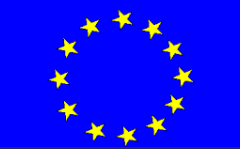 The European Commission has published a new report on protection and enforcement of IP rights in third countries. The report identifies priority countries, split into three categories reflecting the scale and persistence of problems:
China
India, Indonesia, Russia, Turkey, Ukraine
Argentina, Brazil, Ecuador, Malaysia, Nigeria, Saudi Arabia and Thailand
The list reflects the fact that more than 80% of counterfeit and pirated goods seized by EU customs authorities come from China and Hong Kong.
The report also sets out actions the Commission has taken in the pat two years, including technical support, awareness-raising and training.
Industries that use IP intensively accounted for some 84 million European jobs and 45% of the total EU GDP in the period 2014 to 2016. 82% of EU exports were generated by industries intensively using intellectual property. In these sectors, the EU has a trade surplus of around 182 billion euros. An estimated 121 billion euros or 6.8% of all imports into the EU is counterfeit or pirated.
Launching the report, Commissioner for Trade Phil Hogan said:
Protecting intellectual property such as trade marks, patents, or geographical indications is critical for the EU's economic growth and our ability to encourage innovation and stay competitive globally. As much as 82% of all EU exports is generated by sectors which depend on intellectual property. Infringements of intellectual property, including forced technology transfer, intellectual property theft, counterfeiting and piracy threaten hundreds of thousands of jobs in the EU every year. The information gathered in the report will enable us to become even more efficient in protecting EU firms and workers against intellectual property infringements like counterfeiting or copyright piracy.
Find out more and download the report here.
Posted by: Blog Administrator @ 09.34
Tags:
European Commission
,
counterfeiting
,
Phil Hogan
,
China
,



Sharing on Social Media? Use the link below...
Perm-A-Link:
https://www.marques.org/blogs/class46?XID=BHA4818
Reader Comments: 0
Post a Comment
MARQUES does not guarantee the accuracy of the information in this blog. The views are those of the individual contributors and do not necessarily reflect those of MARQUES. Seek professional advice before action on any information included here.
The Class 46 Archive