CLASS 46

Now in its twelfth year, Class 46 is dedicated to European trade mark law and practice. This weblog is written by a team of enthusiasts who want to spread the word and share their thoughts with others.
Who we all are...
WEDNESDAY, 18 SEPTEMBER 2019
Don't be afraid of GIs - part 4 of Annual Conference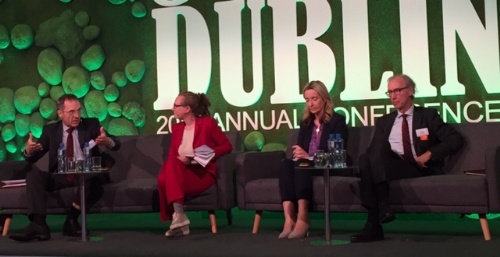 Should trade mark practitioners fear geographical indications? As Jürg Simon, of Lenz & Staehelin in Switzerland said in part 4 of this year's MARQUES Annual Conference, the law around GIs is complicated with different legal means including registered rights and other laws protecting signs that belong to a particular geographical region and relate to a product that has certain characteristics. "There is a huge basket of law dealing with GIs," he noted.
"A GI is a territorial right, like all other IP rights. Whether it functions as a GI depends on how it is perceived by consumers in that territory," said Marcus Höpperger of WIPO in Switzerland. That complicates international protection, he added, although attempts have been made to agree standards, both multilaterally through the Lisbon Agreement and bilaterally.
Carleen Madigan of the Irish Whiskey Association, which works in 140 export markets, provided some insight into the role GIs can play. "A lot of developments enhance our protection to protect Irish Whiskey on an international level," she said. In particular, the EU has concluded a number of bilateral agreements, including recently with India, which is the world's biggest whiskey market. "Obtaining GI status is our preferred option, but many countries don't have specific laws so we also look at trade marks, collective and certification marks," said Carleen. For example, the Association has recently taken action successfully against "St Patrick Whiskey" being sold in Belarus.
Latest developments
The panel, moderated by Ortrun Günzel of df-mp Dörries Frank-Molnia & Pohlman in Germany, began by discussing recent developments in GI protection. Marcus revealed that the EU has agreed in principle to adhere to the Geneva Act of the Lisbon Agreement, with a final decision expected later this year. "That's really useful for us," said Carleen. Switzerland is also considering ratifying the Geneva Act, likely in 2021 or 2022, said Jürg. The Act needs five ratifications to come into effect. So far there are just two, so it is expected to enter into force within the next two years.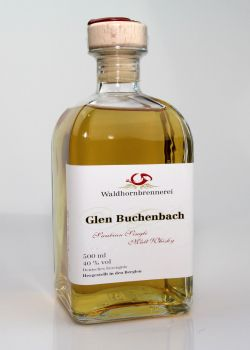 Brexit poses particular challenges for the Irish Whiskey Association, as there are GIs for the island of Ireland that span the border between Ireland and Northern Ireland. Carleen said they will continue to be protected in both the EU and UK whatever happens with Brexit, which is not necessarily the case for other European GIs in the UK if there is no deal.
Notable cases
The panel discussed several recently decided or pending cases involving GIs and related issues. These included:
Don't be afraid!
Questions remain open about how broadly GIs can be protected, whether they can be enforced against dissimilar goods and whether they can cover services. But the panel agreed that the scope of protection of GIs, particularly in Europe, is potentially vast. "Brand owners need to include GIs in their trade mark clearance projects, but there are challenges to that, including searchability," said Ortrun. "Speak to a specialist and make sure you are aware of where the protection line is drawn," added Marcus.
Posted by: Blog Administrator @ 18.36
Tags:
GI
,
PDO
,
WIPO
,
Irish Whiskey
,
Queso Manchego
,
,



Sharing on Social Media? Use the link below...
Perm-A-Link:
https://www.marques.org/blogs/class46?XID=BHA4784
Reader Comments: 0
Post a Comment
MARQUES does not guarantee the accuracy of the information in this blog. The views are those of the individual contributors and do not necessarily reflect those of MARQUES. Seek professional advice before action on any information included here.
The Class 46 Archive