CLASS 46

Now in its twelfth year, Class 46 is dedicated to European trade mark law and practice. This weblog is written by a team of enthusiasts who want to spread the word and share their thoughts with others.
Who we all are...
WEDNESDAY, 18 SEPTEMBER 2019
A global guide to damages – Annual Conference Part 3

The availability and scale of damages are key parts of risk assessment in taking action over trade mark infringement. In the third part of this year's Annual Conference, moderated by Bjorn Bahlmann, Boehmert & Boehmert, Germany, six speakers took the audience on a journey around the wold, highlighting commonalities and differences between the common law countries of the UK and US as well as civil law jurisdictions France, the Netherlands, China and the Middle East.
Common law
Damages in the US are characterised by a hotchpotch of rules, with considerable confusion, explained Lisa Pearson of Kilpatrick Townsend & Stockton, USA. When it comes to claiming damages, she said, the burden is on the plaintiff to prove sales; but the defendant has the burden of proving costs or deductions. A successful plaintiff can also be awarded damages and costs (excluding attorney fees in most cases). In intentional counterfeiting cases, however, enhanced remedies are available.
In practice, she said, there are splits between circuits on many issues, including how damages are calculated and what factors are considered. One case concerning lookalike fragrances copying Coty brands led to an award of $6.5 million based on the defendant's sales. In another case, Adidas-America v Payless, a jury awarded $304.6 million, the highest ever amount in a US trade mark case. The trial court subsequently reduced this to $65.3 million plus $380,000 in costs.
In the UK, damages are decided in a separate trial, said Jeremy Blum, Bristows, UK. But in practice many cases settle once the issues in the infringement cases have been decided, so there are relatively few decisions on damages. Claimants can choose either damages or an account of profits: damages compensate the complainant for losses suffered by the infringing acts while an account of profits aims to ensure the defendant is not unjustifiably enriched by their infringing acts.
"Damages is not a precise science," said Jeremy. "The judge is trying to recreate what would have happened." In one case, 32Red v WHG, the claimant elected damages and sought £5 million but the judge awarded £150,000, saying the defendant had other options than using the infringed mark. "It's a reminder that the theory of damages is not to punish the defendant," said Jeremy. "The defendant should not be in a worse position by virtue of its infringement."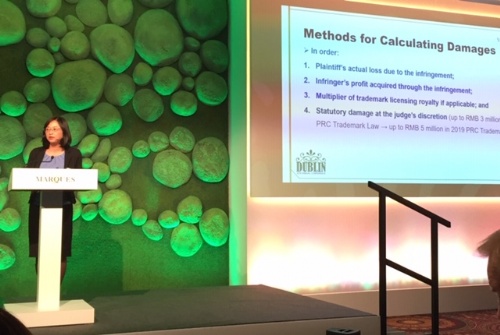 Damages awards are generally not high in the UK, but can be in certain cases. In the Hotel Cipriani v Cipriani case, for example, all the defendant's profits were entirely due to trade mark infringement and £5.3 million was awarded.
China and Saudi Arabia
China is a civil law country, explained Jiao Hongbin, of King & Wood Mallesons, and the law provides that damages can be awarded on four bases: plaintiff's actual loss; infringer's profit, multiplier of trade mark licensing royalty rate; or statutory damages up to RMB5 million (with effect from 1 November 2019). For malicious or serious infringement, the rights owner can request punitive damages up to five times the damages awarded (also effective from 1 November). The rights owner can also request that the burden of proof be transferred to the defendant.
The statute of limitations restricts claims to three years before the case was filed, but it may be possible to claim damages for a longer period if the rights owner was not aware of the harm earlier. "How much did the alleged infringing mark contribute to the profits made? There is no specific provision in the Law, but the Supreme People's Court has made it clear that illegal profits cannot be simply concluded by multiplying sales volume by profit rate. It is at the court's discretion and a case-by-case decision," said Jiao.
In the New Balance case from 2016, RMB 98 million was awarded at first instance, but this was reduced to RMB5 million on appeal. In another case, concerning a Chinese language mark, an award of RMB100,000 was reduced to zero by the SPC due to bad faith on the part of the claimant. And this principle was affirmed in the UNIQLO case, where the lower courts found infringement but awarded no damages, and the SPC ultimately overturned the finding of infringement. "China is not only fighting vigorously against infringers but also protects honest trade mark owners from being damaged by malicious registrants," said Jiao.
Bahia Alyafi, Alyafi IP Group, Qatar focused on Saudi Arabia, where there are four sources of IP legislation. "From the GCC trade mark law, we can conclude that actual damages are provided for, moral damages are partly provided for and punitive damages are certainly provided for," she said, adding that punishments (including corporal punishment) are provided in Saudi Arabia by Sharia law.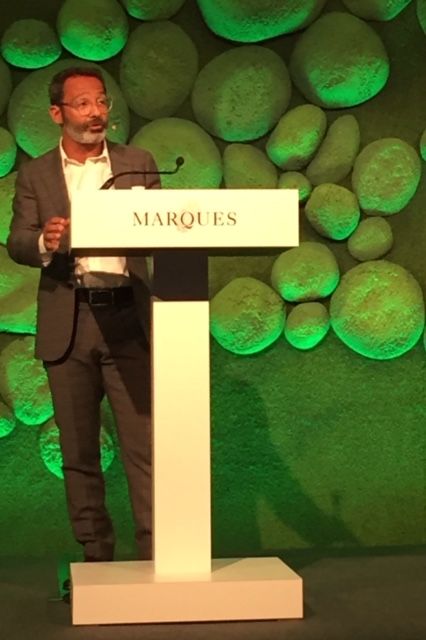 "The burden of proof lies on the plaintiff, who has to prove cause and effect. And interest is prohibited," said Bahia. In 1992, a case concerning the DETTOL trade mark led to punitive fines of just $16,000 and no actual damages. Ten years later, a case over the ROXTEC mark resulted in no compensation, due to lack of evidence about the defendant's action. But it's not all bad news: in 2013, following nearly 20 years of litigation, a trade mark holder was awarded about $5.8 million over sales made following the termination of a licensing agreement. And, notably, anyone reporting a fraud case can receive 30% of damages awarded. Given Saudi Arabia's importance in the region, it is worth looking out for future developments, said Bahia.
Divergence in Europe
In France, damages are to compensate prejudice, not punish the defendant, said William Lobelson, Germain & Maureau, France. "The Enforcement Directive has been transposed, but the practical interpretation is not what we would like. It takes time for judges to change," he added. Courts take into account a variety of factors in assessing damages, and can also consider moral prejudice. A recent decision concerning the name of a labour union involving moral prejudice led to an award of lump sum of $10,000.
Cumulative damages are also possible in France for the same act, including damages for both trade mark infringement and unfair competition. In a 2018 registered Community design case, Céline v Forever 21, €50,000 was awarded for unfair competition in addition to awards for economic and moral prejudice, costs and injunctions.
William said a lot of information about damage can be obtained: "We can conduct infringement seizures, and you can access the accounts, computer hard drives etc to gather evidence of the extent of infringement." Defendants can also be ordered to provide this information, though this is rare in practice. "In France you don't go to court to get money. You go to get injunctive relief and deter infringers," he concluded. Article 700 of the Civil Procedure Code also provides for the reimbursement of legal fees and expenses, though in practice this is often limited by judges.
Average damages are between €10,000 and €50,000 said William, while €10,000 is typically awarded for moral prejudice.
Timee Geerlof, Windt Le Grand Leeuwenburg said the Netherlands has some similarities with France, with various remedies available – though in a copyright case the Supreme Court said that actual loss and surrender of profits cannot both be awarded. The quantification of damages often results in "costly and lengthy proceedings, that are often determined in subsequent proceedings to the infringement," said Timee.
The Supreme Court has set out the steps a court must take in calculating damages. In one case, concerning Atari games sold without authorisation, the court awarded damages for the actual loss of 603,509 but refused to grant damages for indirect loss or reputational damage. In another, concerning counterfeits of Chanel wallets, the court declined to award damages based on actual loss and referred to follow-up proceedings for the determination of damages due to the overlap of actual loss and surrender of profits.
Finally, just this week, the Dutch King announced that the Netherlands will update its IP law. Timme noted higher amounts have been awarded in trade mark cases in Belgium, for example in the Levi Strauss case where there were damages of €4.5 million. "Maybe we can solve this discrepancy after our King's message," said Timme.
Posted by: Blog Administrator @ 16.20
Tags:
Annual Conference
,
damages
,
Coty
,
Adidas
,



Sharing on Social Media? Use the link below...
Perm-A-Link:
https://www.marques.org/blogs/class46?XID=BHA4783
Reader Comments: 0
Post a Comment
MARQUES does not guarantee the accuracy of the information in this blog. The views are those of the individual contributors and do not necessarily reflect those of MARQUES. Seek professional advice before action on any information included here.
The Class 46 Archive