CLASS 46

Now in its twelfth year, Class 46 is dedicated to European trade mark law and practice. This weblog is written by a team of enthusiasts who want to spread the word and share their thoughts with others.
Who we all are...
MONDAY, 8 OCTOBER 2018
GREECE: Identical word marks, "close" Classes (5 vs 10), but no likelihood of confusion
Specialized public and particular crafting of the goods designated can actually do that.
The interdependence of the factors deciding likelihood of confusion was at the heart of Judgment No. 1078/2018 of the Athens Administrative Court of Appeal. The opposing party / appellant relied on its earlier word mark "UNITEK" registered in Class 5 for «anti-inflammatory pharmaceutical preparations" to stop registration of the identical word mark "UNITEK" filed in the neighbouring Class 10, in connection with "orthodontic devices, apparatus, tools and parts and fittings thereof".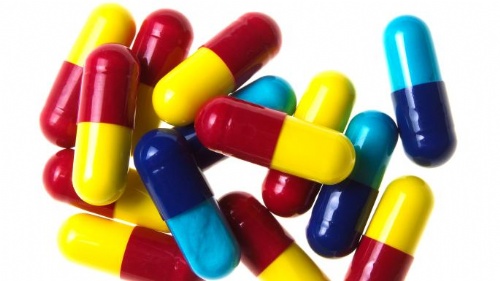 The Court noted that the later mark was addressed a specialized public, namely dental technicians and orthodontists and stressed that the goods designated were of so particular nature that they could not be of use to doctors in general, or even general practice dentists (this last one may be a stretch too far..). So, regardless of the fact that they may be offered in pharmacies, the goods compared are "completely different", as anti-inflammatory medicines are addressed to doctors and patients, while orthodontic devices are addressed to dental technicians and orthodontists. The Court also explored the possibility of orthodontists having to use anti-inflammatory medicine, for their work, to conclude that, even in such case, orthodontists, as specialized proffessionals, would display a high level of attention in selecting goods. In the end the distance between anti-inflammatory medicine and orthodontic apparatus proved long enough to avert likelihood of confusion.
The Court rejected the argument or reputation of the earlier mark stating that it was not proven. This blogger understands that repute of the earlier mark was probably invoked also to close the gap between the goods designated.
By way of comment, this blogger sees a – difficult to argue with – seamless interpretation of the rules on confusing similarity. He does wonder however whether the issue of association was at play at all in this dispute; there is no sign of such argument having been put forward, based on the reading of the judgment. But would it, for example, matter to argue that the later mark could be perceived (by its own specialized public) as a token of "expansion" of the earlier mark's owner's activities from medicines to medical devices? Or maybe this too is a stretch…
Posted by: Nikos Prentoulis @ 07.23
Tags:
Greece
,
pharmaceutical
,
trade marks
,
identical marks
,
specialized public
,
similarity of goods
,



Sharing on Social Media? Use the link below...
Perm-A-Link:
https://www.marques.org/blogs/class46?XID=BHA4682
Reader Comments: 0
Post a Comment
MARQUES does not guarantee the accuracy of the information in this blog. The views are those of the individual contributors and do not necessarily reflect those of MARQUES. Seek professional advice before action on any information included here.
The Class 46 Archive