CLASS 46

Now in its twelfth year, Class 46 is dedicated to European trade mark law and practice. This weblog is written by a team of enthusiasts who want to spread the word and share their thoughts with others.
Who we all are...
WEDNESDAY, 5 SEPTEMBER 2018
IP fees reduced in Turkey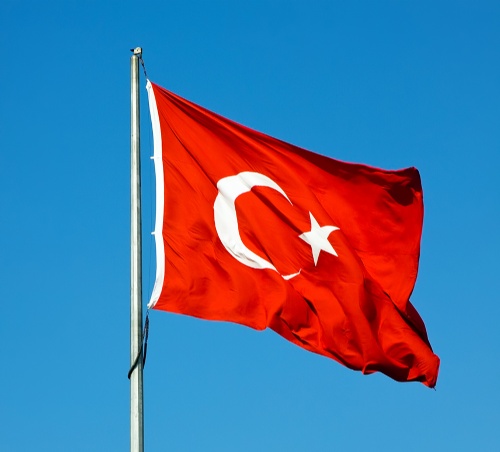 In this guest post, Ozlem Futman brings welcome news about official fee reductions at the Turkish Patent and Trademark Office
On 17 August 2018, the Turkish Minister of Industry and Technology announced a "Support Package for Industrialists"consisting of 16 articles. Within that package one of the points was identified as reducing the costs for IPR registrations in Turkey.
Today, 5 September, an amendment to the Turkish Patent and Trademark Office's (TÜRKPATENT) Official Fees Schedule has been published in the National Official Gazette. Right after that, TÜRKPATENT announced the new official fees on its website as well.
According to the New Schedule, TÜRKPATENT's official fees are reduced by approximately 25% for the following transactions; application and registration fees for patents, trade marks and designs; renewals (including partial renewal); assignments (including partial assignments); opposition fees while contesting TÜRKPATENT decisions; and utility model annual fees.
As many readers may know, there was a big difference between renewal and late renewal fees in terms of official fees for trade marks and designs. With this New Schedule, TÜRKPATENT will be adding only TL5 (less than €1 or $1) to regular renewal fees for late renewals.
Also for annual fees regarding patents and utility models, TÜRKPATENT will be adding only TL1 to regular annual payment fees.
If your clients are cost-conscious, I believe it is time for them now to give the green light to filings in Turkey!
Ozlem Futman is a lawyer with Ofo Ventura in Istanbul and a member of the MARQUES GI Team
Posted by: Blog Administrator @ 16.21
Tags:
TURKPATENT
,
fees
,
,
Perm-A-Link:
https://www.marques.org/blogs/class46?XID=BHA4669
MARQUES does not guarantee the accuracy of the information in this blog. The views are those of the individual contributors and do not necessarily reflect those of MARQUES. Seek professional advice before action on any information included here.
The Class 46 Archive