CLASS 46

Now in its twelfth year, Class 46 is dedicated to European trade mark law and practice. This weblog is written by a team of enthusiasts who want to spread the word and share their thoughts with others.
Who we all are...
TUESDAY, 5 JUNE 2018
Consultation on fighting illegal content online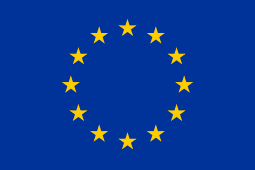 Responses to the European Commission's public consultation on measures to further improve the effectiveness of the fight against illegal content online can be made up until 25 June.
The Commission explains the background to this consultation:
The availability and proliferation of illegal content online remains an important public policy and security concern in the EU. In particular, there are still concerns regarding the dissemination of terrorist content online, as well as of that of illegal hate speech, child sexual abuse material, or illegal commercial practices and infringements of intellectual property rights, selling of illicit drugs, counterfeits or other illicit goods.
On 28 September 2017, the Commission adopted a Communication with guidance on the responsibilities of online service providers in respect of illegal content online, followed by a Recommendation on measures to effectively tackle illegal content online on 1 March 2018.
The Commission has published an inception impact assessment and is collecting evidence on the effectiveness of measures and the scale of the problem. The Commission will explore, by the end of 2018, possible further measures to improve the effectiveness of combating illegal content online.
In particular, through the present public consultation the Commission seeks to gather views from all relevant stakeholders. The questionnaire is targeted to the general public, hosting service providers such as online platforms, organisations reporting the presence of illegal content online, competent authorities and law enforcement bodies, and academia, civil societies and other organisations.
The consultation opened on 30 April and responses can be made online in any EU language. MARQUES encourages those interested in this topic to considering submitting comments.
Posted by: Blog Administrator @ 09.32
Tags:
European Commission
,
piracy
,
,
Perm-A-Link:
https://www.marques.org/blogs/class46?XID=BHA4644
MARQUES does not guarantee the accuracy of the information in this blog. The views are those of the individual contributors and do not necessarily reflect those of MARQUES. Seek professional advice before action on any information included here.
The Class 46 Archive