CLASS 46

Now in its twelfth year, Class 46 is dedicated to European trade mark law and practice. This weblog is written by a team of enthusiasts who want to spread the word and share their thoughts with others.
Who we all are...
TUESDAY, 16 JANUARY 2018
Important trade mark changes proposed in Argentina
Today we bring you a guest post written by MARQUES member Carlos Castrillo: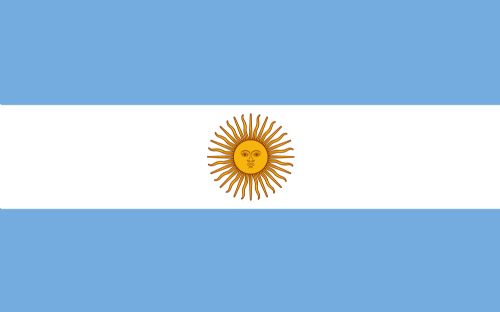 On Thursday 11 January 2018, Mauricio Macri, Argentina's President, issued an emergency decree, with almost 200 articles, aimed at simplifying numerous administrative procedures before the National Administration.
Among the many issues that the emergency decree touched (ranging from new rules for civil aviation to electronic communication), we find changes regarding trade marks that many European brand owners will be very excited about. However, it should be noted that the decree will not go through if there are objections from the Permanent chamber of the Congress. There is a 10-day deadline after publication for this. So stay tuned!
The changes to the trade mark opposition procedure are as follows:
Oppositions should be filed electronically
There will be a reduction from twelve to three months in the cooling off period in which to negotiate the withdrawal of the opposition or the application
If the opposition is still standing, the Trademark Office (TMO) will take a decision and there will not be mandatory mediation or a court procedure as there is now
The final details of the procedure are still to be set, but it is expected that both parties should have an opportunity to be heard and to provide evidence
Both parties would have the opportunity to appeal the TMO decision with a 30 days deadline after being notified of it
Other proposed changes are:
The TMO will also decide on any question regarding trade mark cancellation for lack of use and nullity
The sufficient proof of use needed to keep the registration will be framed from any article or service (as it is now) to articles or services duly related between them. Therefore, cancellations can be partial for some goods or services covered by a trade mark not used related to them
After five yeas of issuance of a trade mark, and before a one-year deadline, its owner must file a sworn declaration describing its use.
The latter is a reminder of the system in the US and may not be so popular among European brand owners, but we expect that the below change will be viewed as good news:
According to the Decree, the TMO is given the competence to change any procedure if the change is needed to speed up the granting of trade marks and the costs. This could be one or more of the following:
Abolition of relative grounds refusals
Acceptance of multi-class filings
Granting of a trade mark on a preliminary basis before publication, i.e. pre-grant before opposition
MARQUES has been a supporter of the first point and will welcome the second whereas the third will not be so welcome since MARQUES is in favour of post-opposition registration.
The decree is a really interesting example of political vision that shows where Argentina wants to focus itself regarding trade marks.
Many elements are very interesting for brand owners, whether they are local SMEs or global companies. However, when it comes to cancellation actions, there is a risk of objections from the community. One would need to understand the difference between the political situation in Argentina and e.g. Europe.
It is contained in the Argentine constitution that no official may remove a piece of property from an individual or a business, and it creates a security that may be necessary to hold on to for some years to come. One has to consider what would happen if the former government were to return to power and they might at that point have gained the right to cancel and declare null the trade mark registrations of international businesses. Congress may still feel that this is better left to the judges so that businesses are not put at risk with the changes of government in the years to come.
There are many changes in the emergency decree that are very welcome and that will remove some of the strange fundamentals that we are used to in Argentina. It will hopefully bring the Argentine trade mark procedure more in tune with the rest of the world – with one word of caution as regards the cancellation actions.
We will report back to you when the dust settles after the debate in Congress.
Thanks to Carlos, who is a partner of Castrillo & Castrillo, Argentina for contributing this post!
Posted by: Blog Administrator @ 16.23
Tags:
Argentina
,
Macri
,
TMO
,
Perm-A-Link:
https://www.marques.org/blogs/class46?XID=BHA4592
Reader Comments: 0
Post a Comment
MARQUES does not guarantee the accuracy of the information in this blog. The views are those of the individual contributors and do not necessarily reflect those of MARQUES. Seek professional advice before action on any information included here.
The Class 46 Archive