CLASS 46

Now in its twelfth year, Class 46 is dedicated to European trade mark law and practice. This weblog is written by a team of enthusiasts who want to spread the word and share their thoughts with others.
Who we all are...
MONDAY, 23 OCTOBER 2017
CJEU reopens Louboutin red shoe sole case
The CJEU has - unexpectedly - decided to reopen the Louboutin and Christian Louboutin Case C-163/16 case, six months after the Advocate General's Opinion.
According to the court the case raised issues of principle concerning EU trade mark law and has now been assigned to the court's Grand Chamber. A new hearing is scheduled for 14 November 2017; details here.
Link to CJEU's Order of 12 October 2017 here.
By way of recap: the District Court of The Hague (Rechtbank Den Haag), Netherlands sought clarification from the CJEU as to whether the concept of 'shape' under Article 3(1)(e)(iii) EU Trade Mark Directive (signs consisting exclusively of the shape which gives substantial value to the goods) also encompassed other, i.e. not shape related, characteristics of the goods, such as colour (here: red shoe sole).
In his opinion of 22 June 2017, the Advocate General had taken the view that Louboutin's red sole mark was neither a position mark, nor a colour mark but qualified as a shape mark: "a mark consisting of the shape of the goods and seeking protection for a colour in relation to that shape."
Consequently Louboutin's red shoe sole mark could fall foul of Article 3(1)(e)(iii) even though the Advocate General also stressed that the concept of shape which "gives substantial value" should only relate to the intrinsic value of a shape and not to trade mark's reputation or that of the owner of the mark.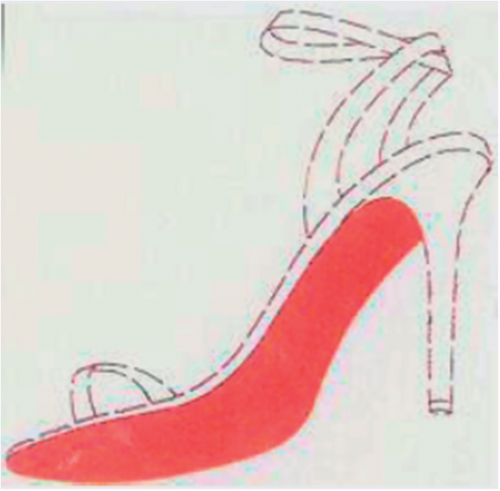 Thank you and 'kat pat' to Eleonora Rosati of the IPKat blog for alerting Marques Class 46 to this development.
Posted by: Birgit Clark @ 10.44
Tags:
shape mark
,
colour mark
,



Sharing on Social Media? Use the link below...
Perm-A-Link:
https://www.marques.org/blogs/class46?XID=BHA4557
Reader Comments: 0
Post a Comment
MARQUES does not guarantee the accuracy of the information in this blog. The views are those of the individual contributors and do not necessarily reflect those of MARQUES. Seek professional advice before action on any information included here.
The Class 46 Archive