CLASS 46

Now in its twelfth year, Class 46 is dedicated to European trade mark law and practice. This weblog is written by a team of enthusiasts who want to spread the word and share their thoughts with others.
Who we all are...
TUESDAY, 17 JUNE 2008
No return for appellant in Boomerang appeal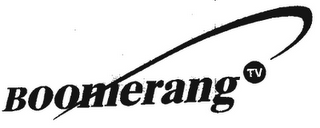 The Court of First Instance today posted its decision in Case T‑420/03, El Corte Inglés, SA, v Office for Harmonisation in the Internal Market, José Matías Abril Sánchez and Pedro Ricote Saugar. This was a Community trade mark opposition, in which the applicants sought to register the Boomerang TV figurative mark, above, for (eventually, after their application was narrowed) "cinema and recording studios, rent of videos, concourse (scattering), installation of television and radiophones, production of films" in Class 41.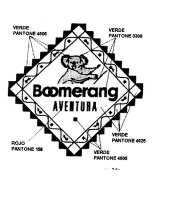 El Corte Inglés opposed, citing a raft of earlier Spanish, UK, Community and well known Paris Convention figurative Boomerang marks which included the word 'boomerang', two of which are reproduced here. The range of goods and services for which the earlier marks were registered included telecommunications services in Class 38, education and entertainment services in Class 41, installations for lighting, heating, steam generating, cooking, refrigerating, drying, ventilating, water supply and sanitary purposes' in Class 11, hand tools and instruments; cutlery, forks and spoons; side arms; safety razors in Class 8, as well as various items of clothing. El Corte Inglés alleged, among other things, a likelihood of confusion under Art.8(1)(b) of Council Regulation 40/94 on the Community trade mark.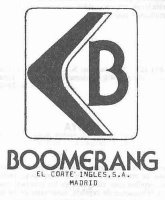 The Opposition Division and the Board of Appeal both rejected the opposition on the basis (among other things) that there was no identity or similarity between the services for which registration of Boomerang TV was sought and the various goods and services for which El Corte Inglés held registrations of its own Boomerang marks. The Court of First Instance agreed, adding:
"99 ... the descriptions of the goods and services at issue ... show that the goods covered by the earlier rights differ by their nature, their intended purpose and their method of use from the services in respect of which registration of the mark BoomerangTV has been applied for. In addition, those goods and those services are not in any way in competition with each other or complementary .... Consequently, the Board of Appeal acted correctly in law in concluding that the conflicting goods and services were not similar and, therefore, that there was no likelihood of confusion.

100 The fact that some of the goods covered by the earlier rights might be – which is not to concede that they are – used for the purposes of promoting the services in respect of which registration of the trade mark BoomerangTV has been applied for, or that the sports sector, under which several earlier rights might fall, might be linked to that of television productions, in which the trade mark applied for falls, cannot undermine that finding".
In its decision the Court also considered whether the opposition might succeed under the marks-with-a-reputation provision of Art.8(5), concluding that it did not:
"[El Corte Inglés] has not provided any information relating to the intensity, geographical extent and duration of the use of its earlier rights, and the size of the investment made by the undertaking to promote them, or any other evidence demonstrating that its earlier rights are known by a significant part of their relevant public".
Readers of this case will note how much of the court's time is taken up with dealing with procedural issues. Deficiencies in terms of the furnishing of evidence, the provision of translations etc can be avoided where the client and his attorneys are able to cooperate fully at the earliest opportunity in providing information and documents which the Office, and ultimately the Court, will need to see. Posted by: Blog Administrator @ 10.26
Tags:
Community trade mark opposition
,



Sharing on Social Media? Use the link below...
Perm-A-Link:
https://www.marques.org/blogs/class46?XID=BHA454
Reader Comments: 0
Post a Comment
MARQUES does not guarantee the accuracy of the information in this blog. The views are those of the individual contributors and do not necessarily reflect those of MARQUES. Seek professional advice before action on any information included here.
The Class 46 Archive