CLASS 46

Now in its twelfth year, Class 46 is dedicated to European trade mark law and practice. This weblog is written by a team of enthusiasts who want to spread the word and share their thoughts with others.
Who we all are...
FRIDAY, 8 SEPTEMBER 2017
European Commission paper on IP rights and Brexit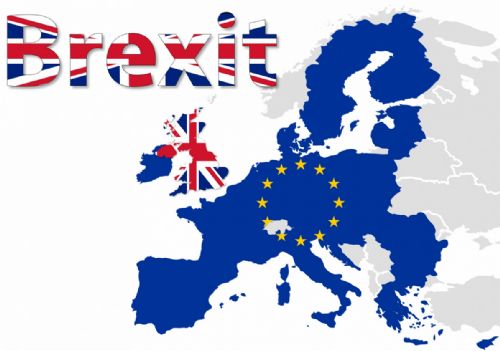 The European Commission has published a position paper on intellectual property rights (including geographical indications) after Brexit. The five-page paper is available here.
The paper was sent to the EU27 ahead of the Council Working party (Article 50) on 7th September 2017. It sets out the main principles of the EU position, to be presented to the UK in the context of negotiations under Article 50.
The paper notes that the withdrawal of the UK from the EU will create uncertainty in relation to the scope of protection in the UK of certain IP rights; applications for certain rights; and exhaustion of rights. "This uncertainty will significantly affect the conditions under which goods that are placed on the market in the Union before the withdrawal date could continue to circulate between the EU27 and the UK," it says.
The paper sets out five "general principles". The first of these states that holders of IP rights with unitary character granted before the withdrawal date "should, after that date, be recognised as the holder of an enforceable intellectual property right in relation to the United Kingdom territory, comparable to the right provided by Union law - if need be on the basis of specific domestic legislation to be introduced".
Specifically regarding geographical indications, the Commission says the UK should put in place, as of the withdrawal date, the necessary legislation providing for their continued protection.
The paper adds that the implementation of this principle should not result in financial costs for IP right holders, and any administrative burden for right holders should be kept to a minimum.
The other principles address applications for unitary rights; applications for supplementary protection certificates; legal protection of databases; and exhaustion of rights.
The paper says that "IP rights having unitary character within the Union" comprise EUTMs, RCDs, UCDs, Community plant variety rights and the various GI rights defined in European Regulations.
A MARQUES delegation met with the European Commission in June this year. The MARQUES Brexit Task Force will provide an update on developments at the Annual Conference in Prague later this month.
Posted by: Blog Administrator @ 08.34
Tags:
Brexit
,
European Commission
,
EUTM
,
RCD
,
geographical indications
,



Sharing on Social Media? Use the link below...
Perm-A-Link:
https://www.marques.org/blogs/class46?XID=BHA4521
Reader Comments: 0
Post a Comment
MARQUES does not guarantee the accuracy of the information in this blog. The views are those of the individual contributors and do not necessarily reflect those of MARQUES. Seek professional advice before action on any information included here.
The Class 46 Archive