CLASS 46

Now in its twelfth year, Class 46 is dedicated to European trade mark law and practice. This weblog is written by a team of enthusiasts who want to spread the word and share their thoughts with others.
Who we all are...
WEDNESDAY, 6 SEPTEMBER 2017
International Registrations and the United States - events in Paris, Milan and Madrid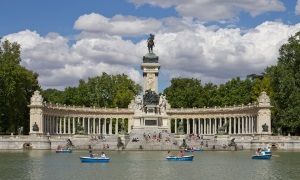 Do you use the Madrid System on a daily basis? Are you often designating the United States? Would you like some advice on ensuring that specifications meet the requirements of the USPTO?
If the answer to these questions is "Yes" you will probably be interested in three MARQUES events, organised in collaboration with the USPTO and WIPO, on International Registrations and designating the US.
Full details of the three seminars are on the MARQUES events page. They will all feature speakers from WIPO and the USPTO as well as trade mark practitioners, and will be an invaluable opportunity for trade mark users to find out about specific requirements in the US compared with local practice. There will also be a chance to ask questions and raise concerns.
The seminars will take place as follows:
Paris, 26th September, starting at 09:00 (hosted by Simmons & Simmons)
Milan, 27th September, starting at 14:00 (hosted by Barzano & Zanardo)
Madrid, 29th September, starting at 09:00 (hosted by Elzaburu)
Each seminar will be followed by a networking opportunity. The fee for each event is €150, or just €125 for MARQUES members. There is limited space available so sign up now to guarantee your place!
These seminars follow three that were held last year in Amsterdam, London and Munich. You can read a report of the London event on Class 46.
Photo of Alfonso XII Monument in Madrid by Carlos Delgado (Creative Commons licence)
Posted by: Blog Administrator @ 10.14
Tags:
Madrid System
,
USPTO
,
WIPO
,
Perm-A-Link:
https://www.marques.org/blogs/class46?XID=BHA4520
MARQUES does not guarantee the accuracy of the information in this blog. The views are those of the individual contributors and do not necessarily reflect those of MARQUES. Seek professional advice before action on any information included here.
The Class 46 Archive