CLASS 46

Now in its twelfth year, Class 46 is dedicated to European trade mark law and practice. This weblog is written by a team of enthusiasts who want to spread the word and share their thoughts with others.
Who we all are...
THURSDAY, 17 AUGUST 2017
China Trademark Festival 2017: are you coming to the MARQUES sub-forum?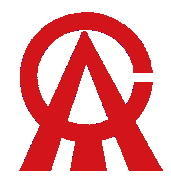 We mentioned this last month -- and we're reminding you again. MARQUES is participating in the China Trademark Festival 2017, where we are conducting a Sub-Forum.
The China Trademark Festival 2017 is being held in the Guilin International Conference and Exhibition Center, 22 Lijiang Road, Guilin, Guangxi. The Sub-Forum itself takes place on Sunday 3 September and it lasts all morning (9 am to 12.30 pm, to be precise). The title is "Effective trade mark and brand protection and enforcement strategies from national to regional and going global: brand owners' needs v legal obligations and available procedural means".
Want more information? Just read on!
The Chair of MARQUES Council Dr Gregor Versondert and other invited Corporate members of MARQUES and eminent Guest Speakers representing the China Trademark Association, the China Trademark Office, the Chinese industry, and other official institutions will take part in two Panel Sessions – moderated by Ms Julia Hongbo Zhong and Mr Sébastien Vitali, respectively the Chair and Vice-Chair of MARQUES China Team. They will discuss a wide range of topics covering: the significance of brands and their cultural impact; the proper selection of trade mark filing and prosecution strategies as the first means of brand protection; a comparative analysis of those in conjunction with trade mark classification and trade mark examination practices in national, regional and international jurisdictions, across trade mark clearance and freedom-to-use in a multijurisdictional environment; defence of trade marks against bad faith use and registration; and comparative analysis of trade mark litigation.
The full Programme of the MARQUES Sub-Forum as well as further details about MARQUES at the China Trademark Festival 2017 are now available on the MARQUES website at https://www.marques.org/conferences/.
To know more about the China Trademark Association and the Festival itself, do please visit the China Trademark Association's official website at http://cta.org.cn/english/ctf/.
The China Trademark Association whas generously agreed to apply the special registration fee of US$ 650 to all MARQUES members who would like to register for the Festival. The registration form can be found at http://cta.org.cn/english/ctf/201703/W020170329675984457318.doc.
For those interested in attending the sub-forum, please contact Alessandra Romeo directly on aromeo@marques.org
Posted by: Blog Administrator @ 16.56
Tags:
China Trademark Festival 2017
,
MARQUES Sub-Forum
,



Sharing on Social Media? Use the link below...
Perm-A-Link:
https://www.marques.org/blogs/class46?XID=BHA4511
Reader Comments: 0
Post a Comment
MARQUES does not guarantee the accuracy of the information in this blog. The views are those of the individual contributors and do not necessarily reflect those of MARQUES. Seek professional advice before action on any information included here.
The Class 46 Archive