CLASS 46

Now in its twelfth year, Class 46 is dedicated to European trade mark law and practice. This weblog is written by a team of enthusiasts who want to spread the word and share their thoughts with others.
Who we all are...
FRIDAY, 22 APRIL 2016
Moreno Marin reference seeks to clarify GI/TM interface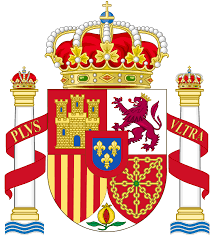 A potentially important Spanish case is heading for Luxembourg, for a preliminary ruling from the Court of Justice of the European Union (CJEU). It's Case C-139/16 Moreno Marin and others. The referring court -- the Audiencia Provincial de Burgos -- wants clarification of the criteria for determining whether a sign constitutes an indication of geographic origin (and hence what signs are incapable of registration or liable to be declared invalid) under Article 3(1)(c) of Directive 2008/95.
The questions referred to the CJEU read like this:
1. May the prohibitions in Article 3(1)(c) of Directive 2008/95 include the use of a sign referring to the characteristic of a product or service which is that it can be found in abundance in a single place with a high degree of value and quality?
2. May a sign with these characteristics be regarded as a sign of geographical origin in so far as the product or service will always be concentrated in a specific physical area?
If you would like to comment on this case to the UK IPO, please email policy@ipo.gov.uk by this coming Monday, 25 April 2016.
Posted by: Blog Administrator @ 06.23
Tags:
CJEU reference
,



Sharing on Social Media? Use the link below...
Perm-A-Link:
https://www.marques.org/blogs/class46?XID=BHA4353
Reader Comments: 0
Post a Comment
MARQUES does not guarantee the accuracy of the information in this blog. The views are those of the individual contributors and do not necessarily reflect those of MARQUES. Seek professional advice before action on any information included here.
The Class 46 Archive