CLASS 46

Now in its twelfth year, Class 46 is dedicated to European trade mark law and practice. This weblog is written by a team of enthusiasts who want to spread the word and share their thoughts with others.
Who we all are...
SUNDAY, 3 APRIL 2016
Tax, tax, tax: Finnish Supreme Administrative Court rules on gift tax on trade marks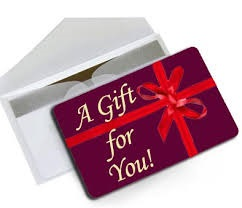 The Finnish Supreme Administrative Court on 18 January 2016 gave a preliminary ruling (KHO:2016:5) that a trade mark right transferred as a gift is considered to be an asset for which gift tax is to be paid under Section 1 of the Finnish Inheritance and Gift Tax Act.
In this case a father was planning to give his son the whole share capital of his company as well as the trade marks personally owned by him, which were used in the business. The father was also planning to withhold the lifelong profit right to the trade mark rights.
The case began when the Tax Administration first gave its preliminary ruling under which it inter alia stated that trade marks are not within the scope of gift tax and that, accordingly, a current value used in gift taxation was not confirmed for them. The protection unit of the taxation authorities appealed to the Administrative Court regarding trade mark taxation. Finally, the case landed in the Supreme Administrative Court when the taxpayer appealed the Administrative Court's decision that tax on trade marks was payable and that a current value needed to be defined.
The Supreme Administrative Court stated that the Inheritance and Gift Tax Act does not leave intellectual property rights outside its scope of application. Thus intellectual property is also considered primarily an asset as defined in Section 1 of the Inheritance and Gift Tax Act, since it is property that can be assigned. The Court also stated that intellectual property rights should not be left outside inheritance and gift tax even though they are difficult to value. Thus the Court stated that the Tax Administration should have defined a current value for the trade marks as the gift tax is to be paid for them under Section 1 of the Finnish Inheritance and Gift Tax Act.
In contrast, under earlier Finnish case law, copyrights were held not to be taxable in inheritance taxation. The Court stated in this case, however, that trade marks used in business are not comparable with the copyrights as "separate units" evaluated in the existing case law.
The decision of the Supreme Administrative Court can be read here (in Finnish).
This item has been kindly prepared for Class 46 by Tiina Komppa (Roschier, Finland)
Posted by: Blog Administrator @ 12.04
Tags:
Finland
,
tax
,
gift tax
,
inheritance
,



Sharing on Social Media? Use the link below...
Perm-A-Link:
https://www.marques.org/blogs/class46?XID=BHA4338
Reader Comments: 0
Post a Comment
MARQUES does not guarantee the accuracy of the information in this blog. The views are those of the individual contributors and do not necessarily reflect those of MARQUES. Seek professional advice before action on any information included here.
The Class 46 Archive