CLASS 46

Now in its twelfth year, Class 46 is dedicated to European trade mark law and practice. This weblog is written by a team of enthusiasts who want to spread the word and share their thoughts with others.
Who we all are...
TUESDAY, 15 MARCH 2016
Who owns my name? OHIM's BoA on the Greek NIKAS vs. NIKAS case
OHIM's Board of Appeal was recently faced with a case involving the perils of naming one's company under one's own name (R 572/2015-4) and then selling it. For over 30 years, Panagiotis G. Nikas headed P.G. Nikas SA (no need to explain what P and G stand for), a major player of the Greek cold cuts market, until he sold his interest to the company in 2004. But Panagiotis G. Nikas has resumed (apparently after the lapse of a non compete obligation) his involvement in the cold cuts sector in Greece and on August 2013 he filed a CTM Application for
(me syntagi kai frontida [=with care and recipe] Panagioti Nika), in connection with "Meat, cooked pork meats and sausages, oils and fats edible, preserved and canned foods" in Class 29. This blogger marks that the application came from Mr. Nikas himself, though the mark is actually used by another company (presumably owned by him), Lakoniki Trofimon.
P.G. NIKAS SA opposed the application on the basis of, inter alia, a GR TM for the word mark "ΠΑΝΑΓΙΩΤΗΣ Γ.ΝΙΚΑΣ ΑΒΕΕ" (PANAGIOTIS NIKAS AVEE) in connection with "Meat, fish, poultry and game; meat extracts; preserved, frozen, dried and cooked fruits and vegetables; jellies, jams, compotes, eggs; milk and milk products; edible oils and fats" in Class 29. The grounds of the opposition were those laid down in Article 8(1)(b) and 8(5) CTMR, so reputation in Greece was claimed for the earlier trade mark [and against the application filed by a person who did play some part in the acquisition of such reputation, but that is a possibility when you sell your name mark]. The Opposition Division accepted the opposition and the Board of Appeal upheld the decision.
In a nutshell, the BoA noted the identity of the relevant goods, which, it held "are all normally inexpensive mass consumption foodstuffs purchased very frequently, and so the level of attention of the average consumer will not be high". In comparing the signs, the BoA noted the descriptive nature of the "με φροντίδα και συνταγή" element of the contested mark and concluded that that the marks in question present an average degree of visual similarity, a high degree of phonetical similarity and conceptual identity, as they both refer to the name of the same person. Accordingly, likelihood of confusion was the inevitable outcome of this analysis, accentuated by the enhanced distinctiveness of the earlier mark.
The BoA had much more interesting things to say regarding certain of the applicant's arguments. The applicant had argued that he enjoyed a significant degree of publicity among Greek consumers and had proceeded to a series of adverts in Greece (in March and April 2013) to make consumers aware of his disassociation with P.G. NIKAS SA. The BoA ruled that this was too little an effort, "as the reputation of the company operating under his name has been built up over 30 years of extensive use. There is no argument or proof that the public at large in Greece as a whole paid any attention to, let alone read, these newspaper adverts published in a relatively very short time frame, nor indeed is there any indication that, for them, this information would be sufficiently important to recall at the moment of making their daily food purchases, especially in the face of decades of purchase habits". It is of course hard to think of what the applicant could ever do to draw a distinction between himself and his (former) company to which he gave rights to his name, still one would find it equally hard to disagree with the BoA on the point above.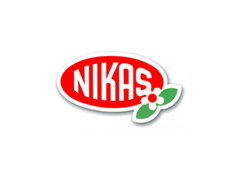 The applicant also argued that the Opposition Division had failed to take Article 12 CTMR into consideration, as the opposition represented an attempt by the owner of the earlier marks to prohibit a third party (the applicant/appellant) from using his own name in the course of trade, such use being in accordance with honest practices in industrial or commercial matters. The BoA ruled that article 12 CTMR would not be relevant as it relates to CTMs, whereas the relevant earlier trade mark here is a Greek registered trade mark. Moreover, that the limitation of rights enshrined in such provision as well as in its counterpart of the Trade Marks Directive (Article 6a) of the ('TMD'), sets out certain conditions under which a proprietor of a trade mark cannot stop a third party from using his onw name in the course of trade, but does not establish a right for such third party to also register his own name as a trade mark ".., and certainly not when an earlier and confusingly similar earlier trade mark exists. The mere use of a name, in accordance with honest practices, is very different from the registration of it as a trade mark as a monopoly right".
The BoA [rather surprisingly] did not resist the temptation to comment on the ethics aspects of this case by stating "it is not necessary for the Board to make any finding as to whether the appellant has indeed behaved in accordance with honest commercial practices, in particular after having receiving a very large amount of money in return for selling his business and trade marks based on his name and then purporting to register a confusingly similar trade mark for the same goods" [this blogger wonders what would have been said if the BoA had actually found it necessary to make a relevant finding].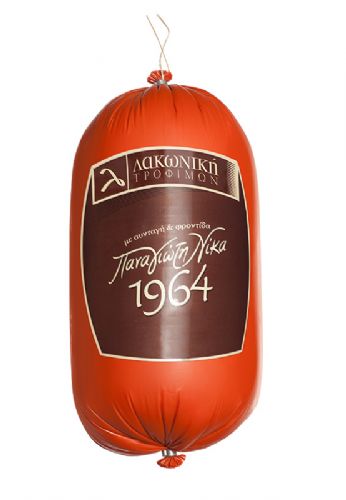 The BoA also discarded the applicant's attempt to rely on the Windsurfing Chiemsee ruling and construct an analogy between the need to keep geographical names free his right to register his own name as a trade mark. The BoA saw no relevance [this blogger feels compelled to agree] but, in fact, a contradiction; namely invoking case law relating to a given need to keep certain terms free for all to use in support of an attempt to do precisely the opposite, to maintain a monopoly in his own name. It also noted, somewhat formalistically in this blogger's mind, that Article 12(a) CTMR and Article 6(a) TMD regulate the extent to which registered trade marks may be relied upon to prohibit third parties from using their names, not registering them as trade marks.
Finally, addressing the applicant's reliance on a judgment of the First Instance Court of Athens in civil proceedings involving the parties, the BoA reiterated its classic position that the Community trade mark regime is an autonomous system which applies independently of any national system. Either way, this blogger thinks that the said judgment does not appear to lend support to the applicant's arguments. This is because the contested mark, used on the products in conjunction with other word and device elements is considered by the court as a secondary element in the overall impression of the marks in question and more as a quality statement than as an origin indicator.
Most likely, we will hear of this case again in both the Greek and EU courts.
Posted by: Nikos Prentoulis @ 14.25
Tags:
OHIM
,
Board of Appeal
,
opposition
,
personal names
,
assignment
,
risk of confusion
,
Greece
,



Sharing on Social Media? Use the link below...
Perm-A-Link:
https://www.marques.org/blogs/class46?XID=BHA4315
Reader Comments: 0
Post a Comment
MARQUES does not guarantee the accuracy of the information in this blog. The views are those of the individual contributors and do not necessarily reflect those of MARQUES. Seek professional advice before action on any information included here.
The Class 46 Archive