CLASS 46

Now in its twelfth year, Class 46 is dedicated to European trade mark law and practice. This weblog is written by a team of enthusiasts who want to spread the word and share their thoughts with others.
Who we all are...
WEDNESDAY, 20 JANUARY 2016
Luck Be a Lady: no winnings for these marks in General Court
The General Court recently issued two Judgments where it rejected the following marks related to gambling games on the basis that it was contrary to absolute grounds contained in Article 7(1) b) and c) of the CTMR.
Class 9: 'equipment for information processing and computers; computer programs; computer hardware and software, in particular for bingo parlors, casinos; games software; interactive game programs ";

Class 28: "Games and toys; automatic games in pre-payments; automatic games other than those adapted for use with television receivers; prepayment devices (games); machinery recreational rooms games, including gambling halls and paris; Etc"

Class 41: 'Entertainment services; online game services; organization of competitions; organization of lotteries; providing amusement facilities; gaming services; information services for entertainment and recreation, including electronic tables providing information, news, tips and strategies for computer games, computer and video; casino services; provision of entertainment facilities; rental of recreational machines and paris; Amusement park services. "

Class 9: 'Computer programs, software; Electronic components ";

Class 28: 'gaming machines and coin-operated entertainment; recreational machines and games; machinery and electrical and / or electronic and recreational games; machines and video game machines; parts and parts for the above products not included in other classes';

Class 41: 'Educational services, education and entertainment; providing amusement facilities; gaming services; information services in entertainment and recreation; casino services; provision of recreational facilities; rental of recreational machines and parts.
For the English-speaking consumers the mark TRIPLE BONUS would immediately transmit to the consumer an obvious and direct information on the kind or the purpose of the goods and services, namely that they were games of chance whose earnings could be tripled. The meaning of the term "bonus" is that of extraordinary gain, the term "triple bonus" thus provides relevant information to choose or not a particular game of chance, on the possibility that it is possible to triple its earnings or have triple win. Therefore, despite some stylized elements, the mark is descriptive of the type of benefits or gains that can be obtained when using these products or services and also devoid of distinctive character.
In the second case, the examiner accepted the application for registration only for electronic components in Class 9 and for education and training services in Class 41. As for the other goods/services, the English-speaking public would perceive the word ' bingo "as a reference to the bingo gambling and the adjective" big "as a reference to a large bingo game, as in exceptional or "fantastic" or grand prizes that players can win by participating in this game. This game could be practiced not only in game rooms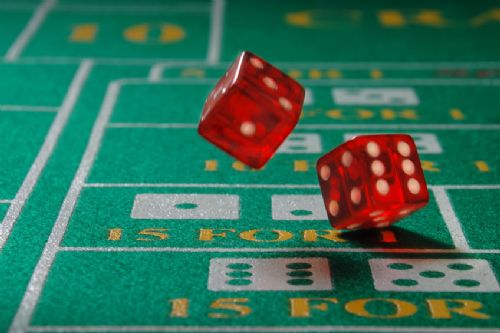 but also online thanks to the online version. The computers and software programs in Class 9, the different machines and gaming devices in class 28, including parts and parts for these products and services in class 41 claimed by the sign applied would all be goods or services designed to enable customers to play bingo, so that the relevant public immediately recognize the sign as a description of the nature and purpose of the products. The figurative elements are, moreover, decorative and ornamental, so they would not be able to give the sign applied for the minimum of distinctiveness required.
Posted by: Laetitia Lagarde @ 19.30
Tags:
General Court
,
absolute grounds
,
,



Sharing on Social Media? Use the link below...
Perm-A-Link:
https://www.marques.org/blogs/class46?XID=BHA4278
Reader Comments: 0
Post a Comment
MARQUES does not guarantee the accuracy of the information in this blog. The views are those of the individual contributors and do not necessarily reflect those of MARQUES. Seek professional advice before action on any information included here.
The Class 46 Archive